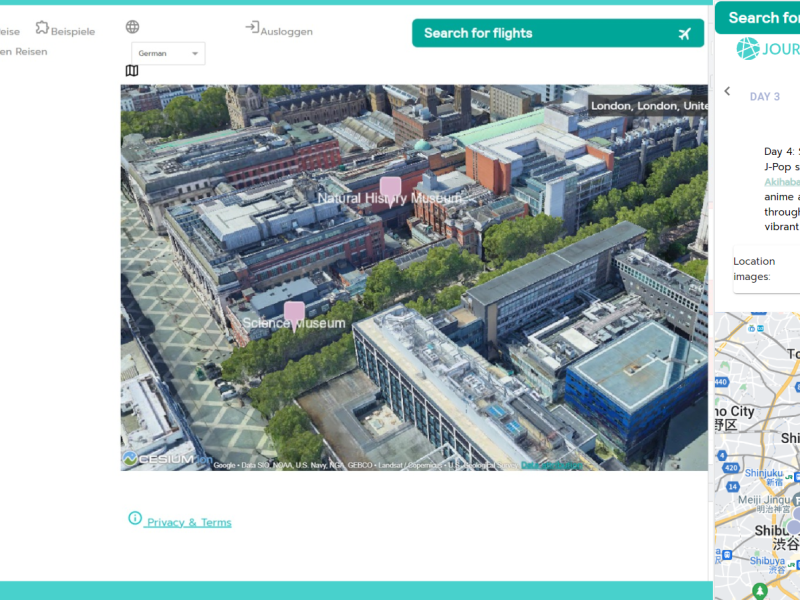 JourneAI is an AI-powered travel planner available for both web and mobile platforms, offering a range of features for users to plan their trips effectively and conveniently.
2D and 3D Maps: Explore destinations with photorealistic Google map tiles, providing immersive visual experiences.
Street View Images: View street-level imagery to get a better sense of the surroundings and plan your itinerary accordingly.
Vis and Currency Information: Access visa requirements and currency information for different destinations, ensuring smooth travel preparations.
Weather and Trips: Stay informed about the weather conditions at your destination and discover exciting trips to enhance your travel experiences.
Pricing Type: Free
Platform(s): Mobile App, Web
---
Share this AI Tool:
---
Need custom AI solutions for your business?
At AI Scout Solutions, we build AI tools tailored to your unique requirements. Get in touch with us and explore the possibilities of our team creating custom AI solutions tailored for your needs.
Learn More
Alternatives