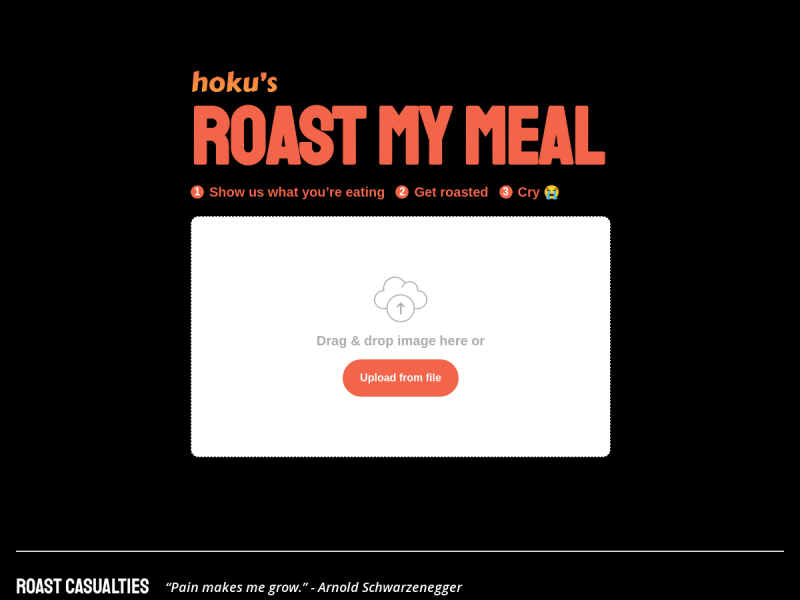 Roast My Meal is a free AI tool designed for culinary enthusiasts who seek instant feedback on their cooked or ordered meals. By simply uploading a photo, users can receive entertaining and snarky critiques, showcasing the capabilities of GPT-4 while adding a touch of humor to the culinary experience.
Photo-based Feedback: Upload a photo of your meal and receive instant and entertaining critiques to add a fun twist to your culinary adventures.
GPT-4 Powered: Experience the capabilities of GPT-4 as it delivers witty and humorous feedback, showcasing the potential of AI in entertaining and engaging ways.
No-Cost Service: Enjoy the benefits of Roast My Meal for free, allowing users to receive culinary critiques without any financial commitment.
Engaging Culinary Experience: Embrace the fun and lighthearted side of cooking by inviting AI-generated critiques and comparing them to the renowned Gordon Ramsay's expertise.
Pricing Type: Free
Platform(s): Web
---
Share this AI Tool:
---
Need custom AI solutions for your business?
At AI Scout Solutions, we build AI tools tailored to your unique requirements. Get in touch with us and explore the possibilities of our team creating custom AI solutions tailored for your needs.
Learn More
Alternatives