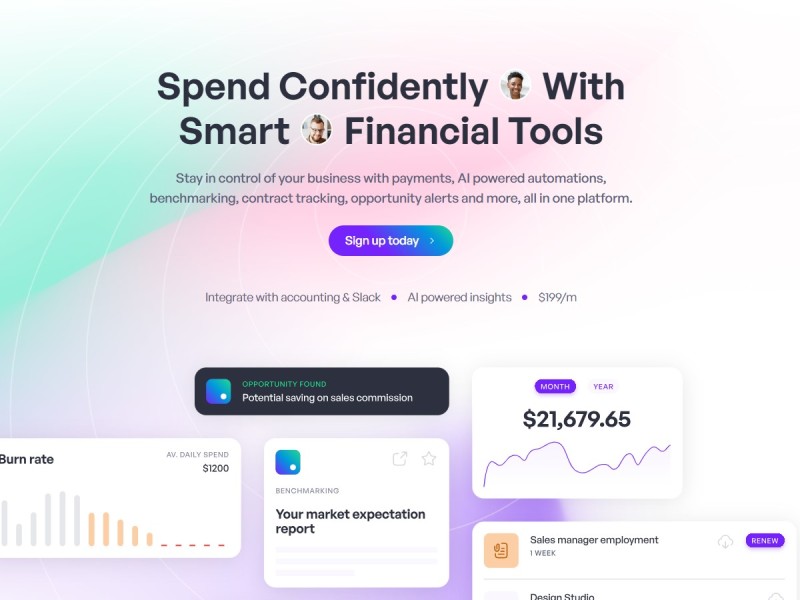 JustPaid is a comprehensive financial platform that empowers businesses to stay in control of their finances with smart tools and AI-powered automations. From payment management and contract tracking to benchmarking and opportunity alerts, JustPaid provides the necessary tools to optimize spending, save time, and make informed financial decisions.
Payment Management: Pay bills in one place with an overview of upcoming payments due, including ACH and check processing
Financial Insights: Gain AI-powered insights into your financial data, including burn rate tracking, industry benchmarking, profit and loss view, and revenue and expense recognition
Contract Tracking: Track contracts and payments, turn contracts into projected revenue and expenses, and receive alerts for soon-to-be expiring sales contracts
Time-Saving Automation: Automate tasks such as transaction classification, W9 and 1099 tax management, sales commission tracking, and chat-based accounting queries using ChatGPT
Pricing Type: Freemium
Platform(s): Web
---
Share this AI Tool:
---
Need custom AI solutions for your business?
At AI Scout Solutions, we build AI tools tailored to your unique requirements. Get in touch with us and explore the possibilities of our team creating custom AI solutions tailored for your needs.
Learn More
Alternatives