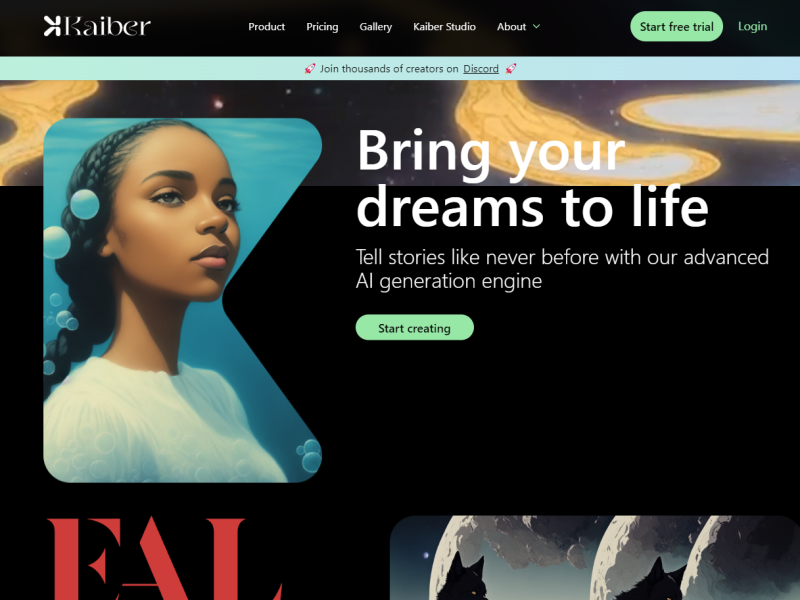 Kaiber Studio is an advanced AI generation engine that empowers creators to bring their dreams to life and tell stories like never before.
Audioreactivity: Upload a song and let Kaiber's audio analysis technology bring your beats to life with artistic visualizations.
Animation: Turn a few words or your own image into captivating visuals as Kaiber transforms your ideas into dynamic animations.
Transform: Effortlessly change the style and aesthetic of your videos by uploading them to Kaiber and experiencing a complete visual makeover.
Connect with like-minded artists: Join the creative revolution, explore limitless creativity, and engage with a community of artists who share your passion.
Pricing Type: Free Trial
Platform(s): Web
---
Share this AI Tool:
---
Need custom AI solutions for your business?
At AI Scout Solutions, we build AI tools tailored to your unique requirements. Get in touch with us and explore the possibilities of our team creating custom AI solutions tailored for your needs.
Learn More
Alternatives