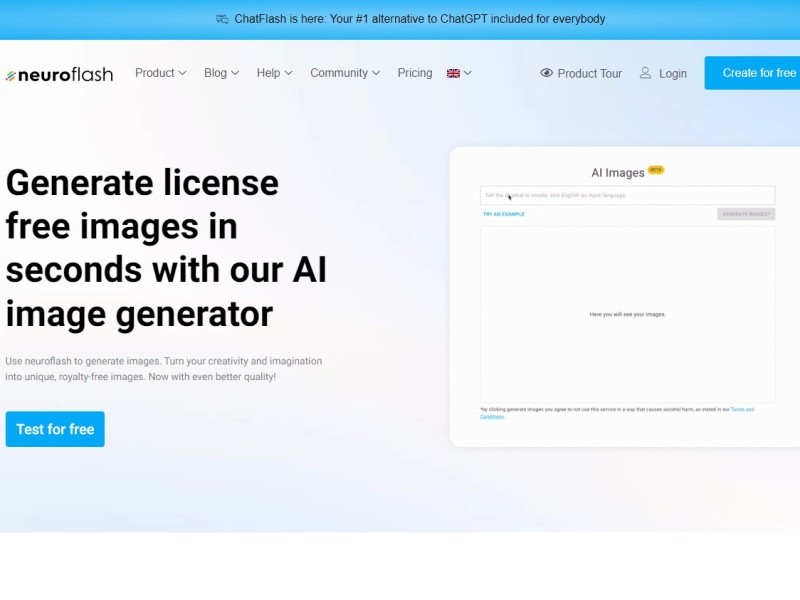 NeuroFlash Image Generator enables users to generate high-quality and royalty-free images effortlessly. With the help of NeuroFlash's AI Image Generator, users can bring their creative ideas to life by creating original and professional images for various purposes.
Custom Image Generation: Use neuroflash's AI image generator to create unique and high-quality images that perfectly complement your content.
Optimized Prompts: Receive assistance in optimizing your image prompts with neuroflash's magic pen, ensuring that the AI understands your creative vision.
Multiple Image Generation: Generate up to four images simultaneously, saving you time and allowing you to explore different variations.
Wide Range of Applications: Whether you need realistic images, product presentations, stock photography, illustrations, or graphics, neuroflash's AI image generator has you covered.
Pricing Type: Freemium
Price: Paid Plans from €29/mo
Platform(s): API, Web
---
Share this AI Tool:
---
Need custom AI solutions for your business?
At AI Scout Solutions, we build AI tools tailored to your unique requirements. Get in touch with us and explore the possibilities of our team creating custom AI solutions tailored for your needs.
Learn More
Alternatives