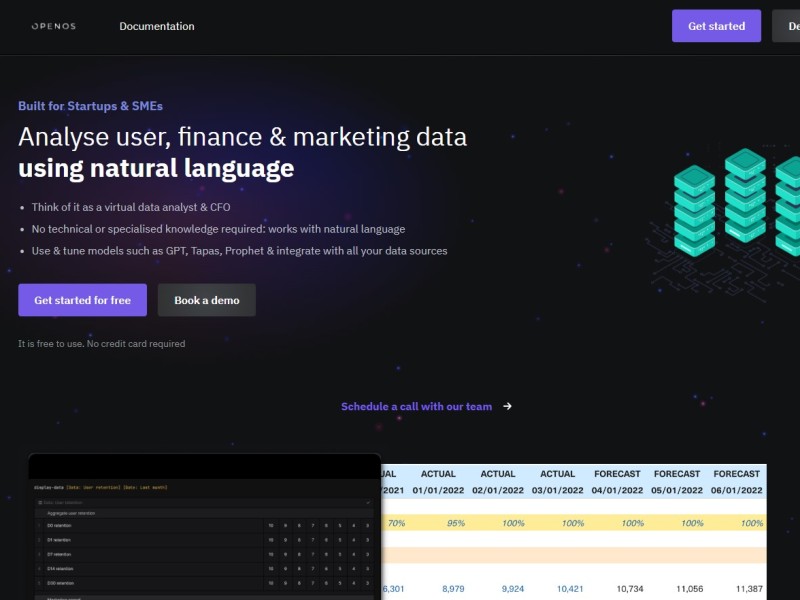 OpenOS is an AI tool designed to simplify data analysis, financial analysis, and machine learning model integration. With OpenOS, users can leverage natural language processing to retrieve, analyze, forecast, and model data without requiring technical expertise.
Natural Language Data Analysis: Use natural language queries to retrieve, analyze, forecast, and model your data, eliminating the need for technical skills.
Pre-built Templates and Reports: Access a library of pre-built data and financial templates, allowing you to populate and create reports quickly and easily.
Data Source Integration: Integrate OpenOS with your existing data sources, consolidating scattered data and enabling seamless access for analysis.
Machine Learning Model Integration: Leverage popular machine learning models such as GPT, Prophet, Amazon Q, and Tapas, effortlessly connecting them with your data for advanced analysis and insights.
Pricing Type: Free
Price: Free Until July 2023
Platform(s): Integrations/Plugins, Open Source, Web
Promos: Sign Up Before July 2023 to Receive a 2 Month Subscription for Free
---
Share this AI Tool:
---
Need custom AI solutions for your business?
At AI Scout Solutions, we build AI tools tailored to your unique requirements. Get in touch with us and explore the possibilities of our team creating custom AI solutions tailored for your needs.
Learn More
Alternatives