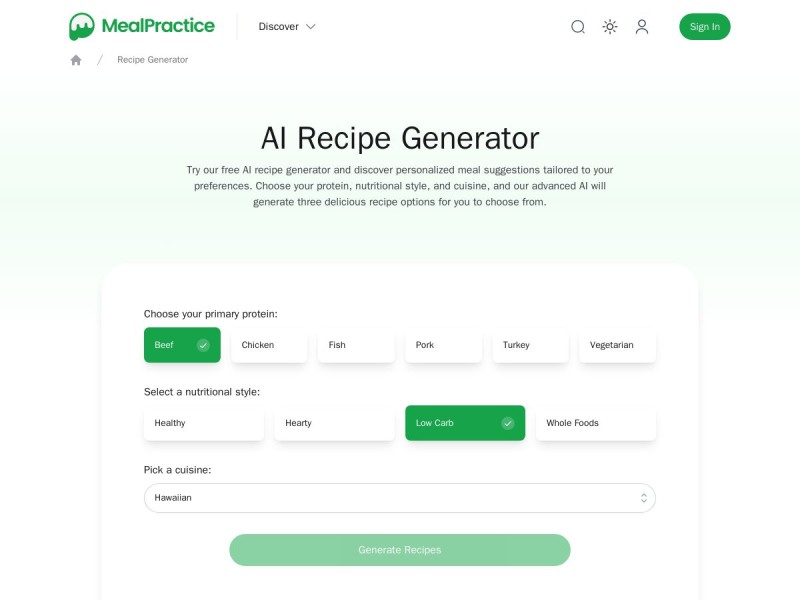 Mealpractice AI Recipe Generator creates personalized meal suggestions for users based on their preferences. By selecting your primary protein, nutritional style, and cuisine, the AI generates three delicious recipe options for you to choose from.
Personalized meal suggestions: Generate customized recipe options based on your primary protein, nutritional style, and cuisine preferences
Easy-to-use interface: Seamlessly navigate the tool with a user-friendly interface for effortless recipe generation
Diverse protein options: Choose from a variety of protein options including beef, chicken, fish, pork, turkey, and vegetarian
Flexible nutritional styles: Select from different nutritional styles such as healthy, hearty, low carb, and whole foods to cater to your dietary preferences
Pricing Type: Free
Platform(s): Web
---
Share this AI Tool:
---
Need custom AI solutions for your business?
At AI Scout Solutions, we build AI tools tailored to your unique requirements. Get in touch with us and explore the possibilities of our team creating custom AI solutions tailored for your needs.
Learn More
Alternatives