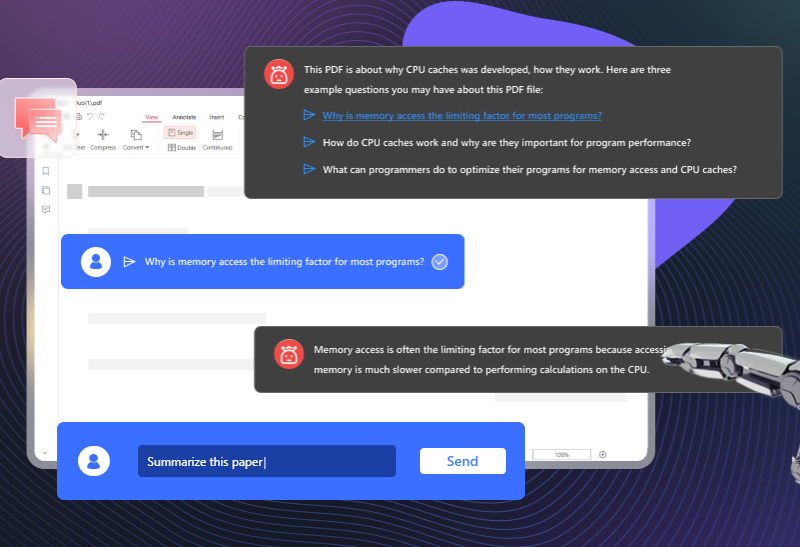 PDFgear Desktop features an AI-powered chatbot that provides human-like and accurate answers to users' questions about PDF documents, offering a seamless and efficient way to extract information and find relevant details within lengthy paragraphs.
Human-like Answers: Interact with the AI chatbot to receive responses that resemble human-generated answers, ensuring accuracy and comprehensibility.
Information Search in Long Paragraphs: Simply type in your query, and the chatbot will scan through lengthy paragraphs to find the specific information you're looking for.
Clickable Jump Links: Get answers with clickable jump links that directly point to the sources of information, allowing for quick access to the referenced details.
Chat History: The chat history is automatically saved, allowing users to easily track their most recent conversations and refer back to previous interactions.
Pricing Type: Free
Platform(s): Desktop App
---
Share this AI Tool:
---
It's totally free! Now I can save much time reading my research material
Need custom AI solutions for your business?
At AI Scout Solutions, we build AI tools tailored to your unique requirements. Get in touch with us and explore the possibilities of our team creating custom AI solutions tailored for your needs.
Learn More
Alternatives