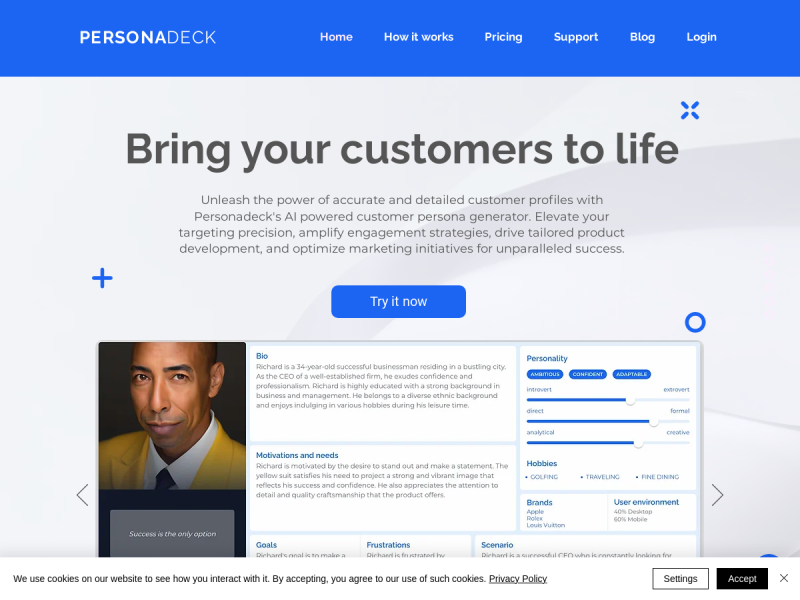 Personadeck's AI-powered customer persona generator empowers businesses to create detailed customer profiles effortlessly. Here are its key features:
Detailed Persona Generation: Utilizes AI technology to swiftly produce accurate and detailed customer personas based on input data.
User-Friendly Interface: Designed with an intuitive interface for marketers of all technical backgrounds.
Flexible Pricing Plans: Offers various subscription-based price plans to accommodate businesses of all sizes.
Data-Driven Marketing: Enables data-driven marketing strategies tailored to target audiences, maximizing ROI.
Pricing Type: Freemium
Price: Paid Plans from $5.95/mo
Platform(s): Web
---
Share this AI Tool:
---
Need custom AI solutions for your business?
At AI Scout Solutions, we build AI tools tailored to your unique requirements. Get in touch with us and explore the possibilities of our team creating custom AI solutions tailored for your needs.
Learn More
Alternatives