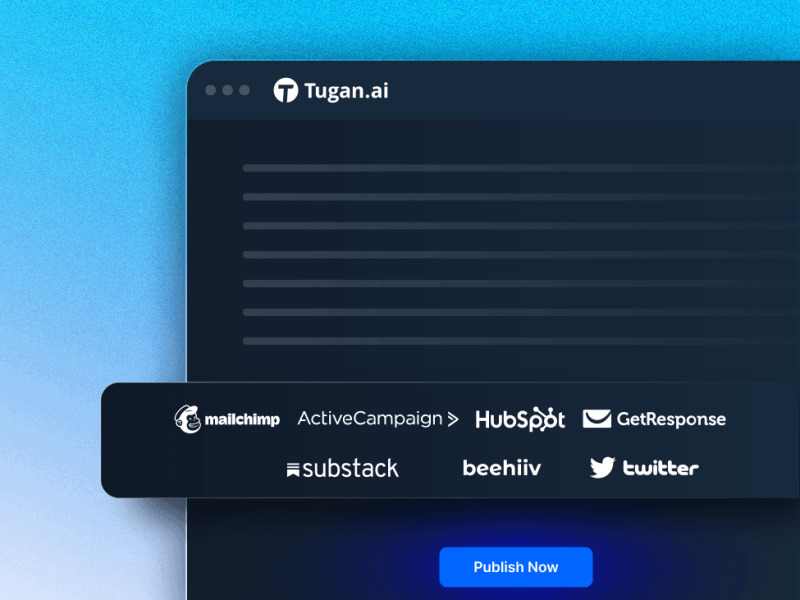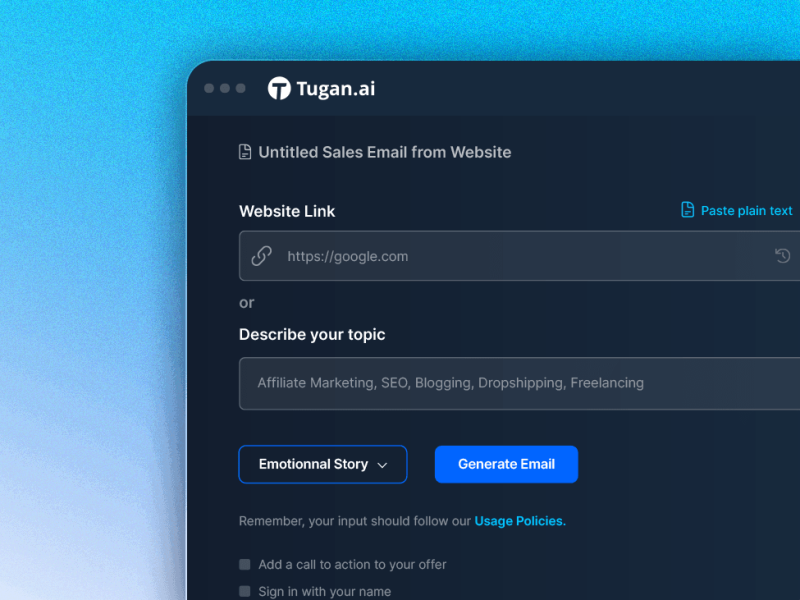 Tugan.ai is an AI tool designed to generate high-quality marketing emails, threads, and tweets from URLs such as YouTube videos, blog articles, or website links. By simply pasting a URL and selecting the desired content, users can instantly obtain engaging and sales-driven content.
URL-Based Content Generation: Generate marketing emails, tweets, and threads by providing a URL, allowing for quick and effortless content creation
AI Auto Generation: Utilize the power of AI to automatically generate various versions of emails, tweets, and threads based on the provided URL
Select and Send: Choose the most appealing and suitable content from the generated options and use it immediately for promotional purposes
Profit-Driven Approach: Tugan.ai focuses on generating content that leads to actual sales and conversions, providing value for businesses and marketers
Pricing Type: Freemium
Price: $37
Platform(s): Web
---
Share this AI Tool:
---
Need custom AI solutions for your business?
At AI Scout Solutions, we build AI tools tailored to your unique requirements. Get in touch with us and explore the possibilities of our team creating custom AI solutions tailored for your needs.
Learn More
Alternatives