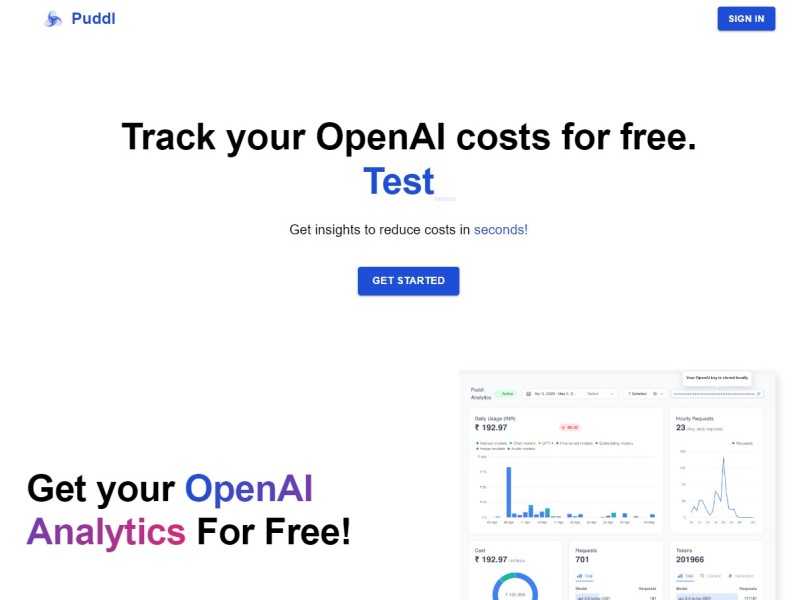 Puddl helps users track and analyze their OpenAI costs effortlessly. With detailed cost breakdowns, currency localization, and model-wise spends, users can gain valuable insights to optimize their OpenAI expenses.
Detailed Cost Breakdown: Access daily, weekly, and monthly breakdowns of OpenAI costs to gain a clear understanding of expenditure.
Currency Localization: View costs in either your native currency or USD, providing flexibility and convenience.
Model-Wise Spends: Obtain request and token level details with respect to different OpenAI models, allowing for accurate tracking and analysis.
Sleek Playground: Utilize the sleek Playground interface to create, test, iterate, and save prompts and versions for OpenAI.
Pricing Type: Free
Platform(s): Web
---
Share this AI Tool:
---
Need custom AI solutions for your business?
At AI Scout Solutions, we build AI tools tailored to your unique requirements. Get in touch with us and explore the possibilities of our team creating custom AI solutions tailored for your needs.
Learn More
Alternatives