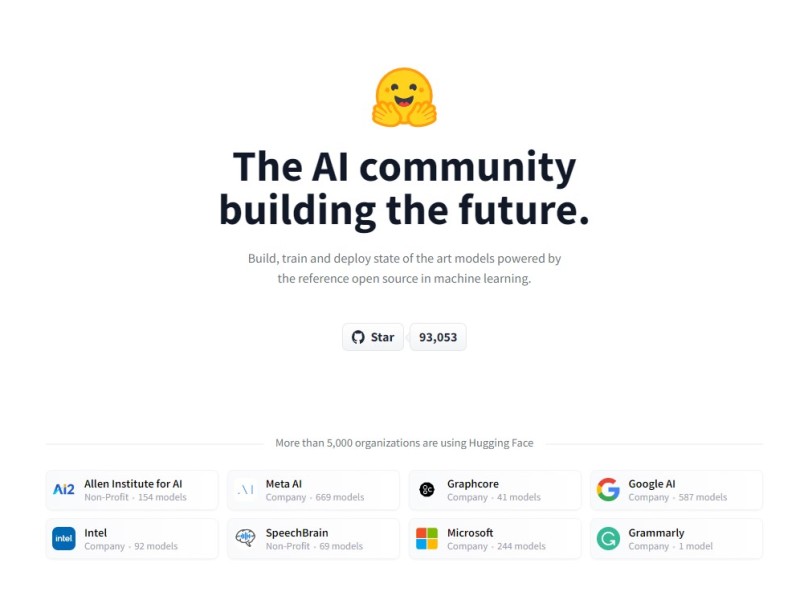 Hugging Face is an open-source platform that provides advanced tools and resources for natural language processing. Its community-driven approach facilitates collaborative innovation and development in the field of NLP. The platform features pre-trained models, datasets, and tools for NLP practitioners, researchers, and developers. It supports a wide range of NLP capabilities, such as text classification, summarization, translation, and sentiment analysis. Moreover, Hugging Face is accessible and flexible, supporting various programming languages and frameworks, making it an excellent resource for users across different domains and applications.
Pricing Type: Freemium
Price: Paid Plans from $9/mo
Platform(s): API, Open Source, Web
---
Share this AI Tool:
---
Need custom AI solutions for your business?
At AI Scout Solutions, we build AI tools tailored to your unique requirements. Get in touch with us and explore the possibilities of our team creating custom AI solutions tailored for your needs.
Learn More
Alternatives