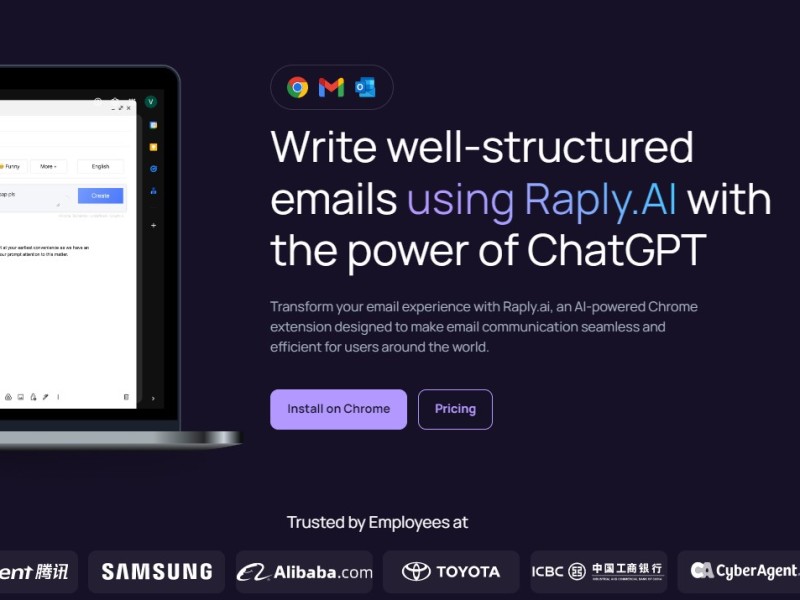 Raply.ai is an AI-powered Chrome extension that enhances the email experience by providing users with seamless and efficient email communication. With multilingual support and user-friendly features, Raply.ai enables users to compose, summarize, and reply to emails effortlessly.
Multilingual Email Composition: Input instructions in any language and receive output in your desired language, catering to diverse communication needs
Effortless Email Composition: Craft well-structured and professional emails quickly with customizable tones, styles, and templates, saving valuable time
Smart Email Replies: Generate context-aware and relevant responses with a single click, customized to your preferred tone and style
Concise Email Summaries: Automatically create concise summaries of lengthy emails, allowing quick understanding of key points and facilitating prompt action
Pricing Type: Free Trial
Price: Paid Plans from $8/mo
Platform(s): Browser Extension
---
Share this AI Tool:
---
Need custom AI solutions for your business?
At AI Scout Solutions, we build AI tools tailored to your unique requirements. Get in touch with us and explore the possibilities of our team creating custom AI solutions tailored for your needs.
Learn More
Alternatives