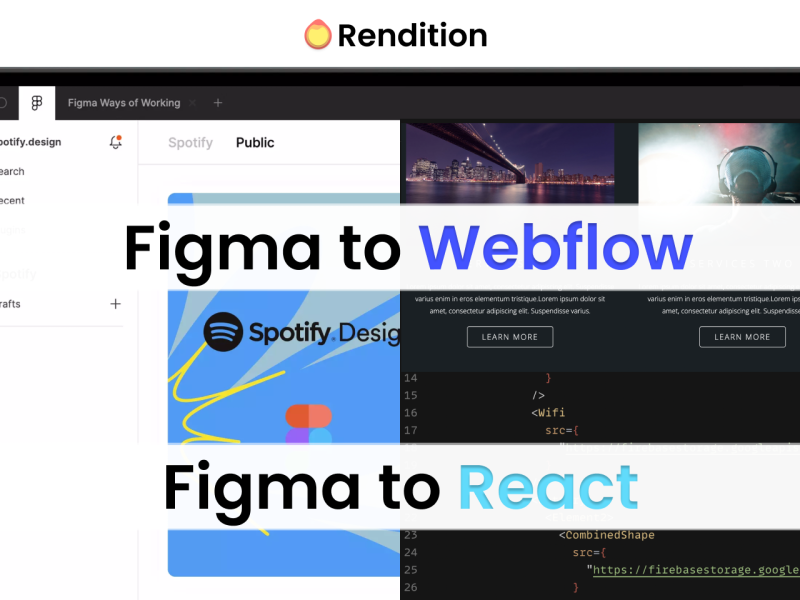 Rendition [Beta] is an AI assistant designed to streamline software development from designs. By using Rendition, designers can easily transform their Figma designs into high-quality Webflow sites and React components, simplifying the process of translating designs into code.
Figma to Webflow and React conversion: Seamlessly convert Figma designs into fully functional Webflow sites and React components with the help of Rendition's AI assistant.
Build with ease: Launch the Rendition plugin in Figma, select the desired frame, and let Rendition handle the conversion process with just a few clicks.
Define grouping and structure: Use the Rendition builder to define grouping and HTML structure, ensuring the generated code aligns with the intended design.
Export and integrate: Copy the generated code directly into your Webflow project or bring it into your React project, facilitating the integration of design assets into the development workflow.
Pricing Type: Free Trial
Price: $30/mo
Platform(s): Figma Plugin
---
Share this AI Tool:
---
Need custom AI solutions for your business?
At AI Scout Solutions, we build AI tools tailored to your unique requirements. Get in touch with us and explore the possibilities of our team creating custom AI solutions tailored for your needs.
Learn More
Alternatives