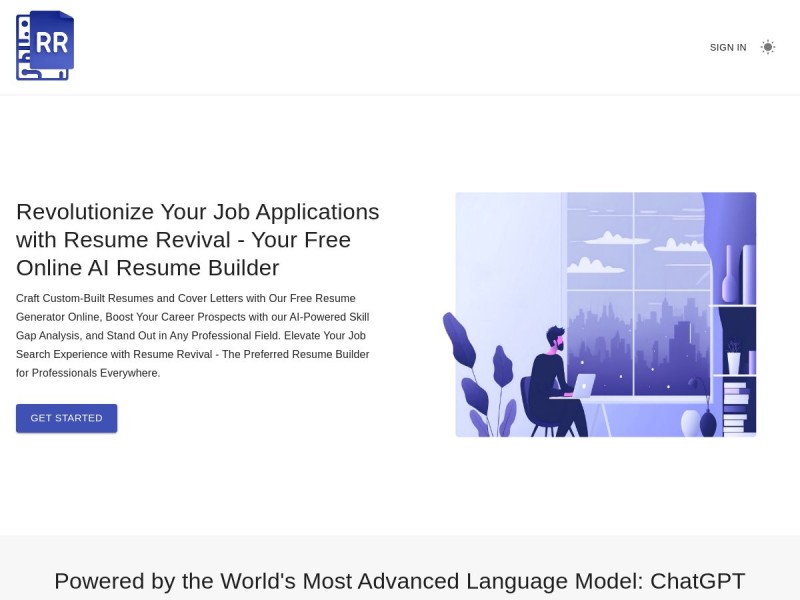 Resume Revival is an innovative AI tool that empowers job seekers by creating tailored, ATS-friendly resumes and cover letters with the aid of advanced ChatGPT technology. The tool also offers a unique Skill Gap Analysis feature to help users identify areas for improvement, align their skills with career aspirations, and propel their professional development forward.
AI-Powered Resume and Cover Letter Builder: Craft personalized, ATS-friendly resumes and cover letters using AI technology.
Skill Gap Analysis: Identify areas for improvement and align skills with career aspirations to enhance professional growth.
Wide Range of Customization Options: Select from various templates and formatting options to personalize your documents in line with your career goals.
Job Seeker Empowerment: Leverage the power of AI to enhance job search efforts and unlock new career opportunities.
Pricing Type: Free Trial
Price: $5.95/mo (2-Week Free Trial)
Platform(s): Web
---
Share this AI Tool:
---
Need custom AI solutions for your business?
At AI Scout Solutions, we build AI tools tailored to your unique requirements. Get in touch with us and explore the possibilities of our team creating custom AI solutions tailored for your needs.
Learn More
Alternatives