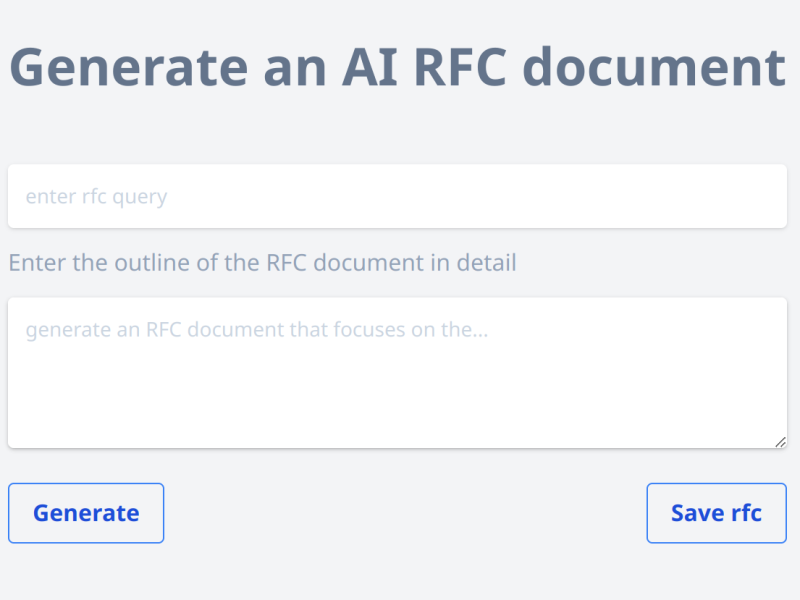 RFCai is an AI-powered tool that simplifies the creation of RFC (Request for Comments) system design documents. With RFCai, users can generate RFC docs for their own company or utilize templates from other companies, saving time and effort in the process.
Effortless RFC creation: Generate RFC system design documents with the assistance of AI, eliminating the need to start from scratch
Streamlined collaboration: Clarify assumptions and disseminate plans in advance by utilizing RFCs, a common tool used by developers to build software faster
Wide adoption: Benefit from the industry-wide usage of RFCs by companies such as Google, Airbnb, Amazon, and many more
Pricing Type: Freemium
Platform(s): Web
---
Share this AI Tool:
---
Need custom AI solutions for your business?
At AI Scout Solutions, we build AI tools tailored to your unique requirements. Get in touch with us and explore the possibilities of our team creating custom AI solutions tailored for your needs.
Learn More
Alternatives