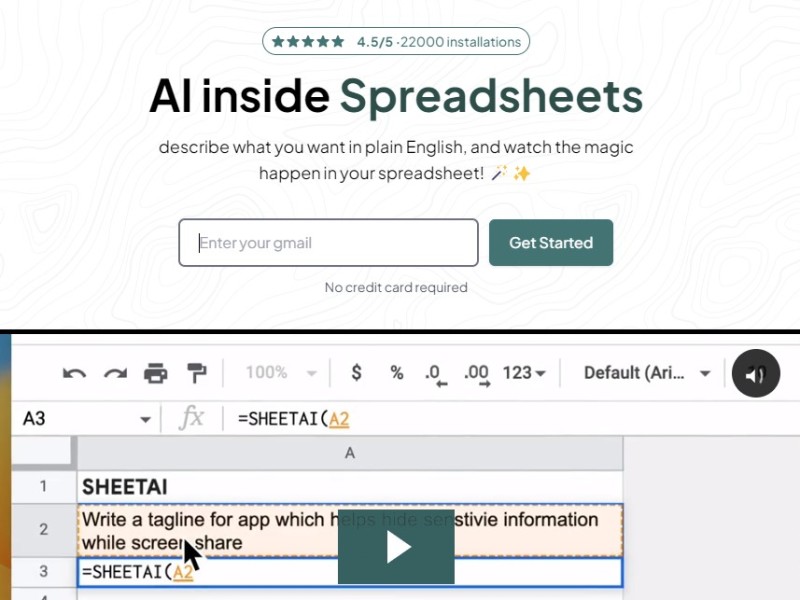 SheetAI App is an AI tool that helps users automate tasks and generate insights in Google Sheets using a suite of AI-driven functions. With SheetAI, users can efficiently fill in product descriptions, generate text, predict values, and more.
Efficient Copywriting with SHEETAI_BRAIN: Simplifies copywriting by storing and retrieving essential information, and allows users to quickly craft taglines and content for any app just by referencing its name.
Generate Multiple Answers with SHEETAI_LIST: Provides users with a variety of AI-generated answers to choose from, providing diverse solutions and perspectives.
Populate Data with SHEETAI_FILL: Allows users to effortlessly fill in product descriptions, clean up email lists, generate dummy data, and much more with the power of AI.
AI-Powered Functions: SheetAI offers a suite of AI-powered functions to help users automate tasks and generate insights in Google Sheets.
Pricing Type: Free Trial
Platform(s): Browser Extension
---
Share this AI Tool:
---
Need custom AI solutions for your business?
At AI Scout Solutions, we build AI tools tailored to your unique requirements. Get in touch with us and explore the possibilities of our team creating custom AI solutions tailored for your needs.
Learn More
Alternatives