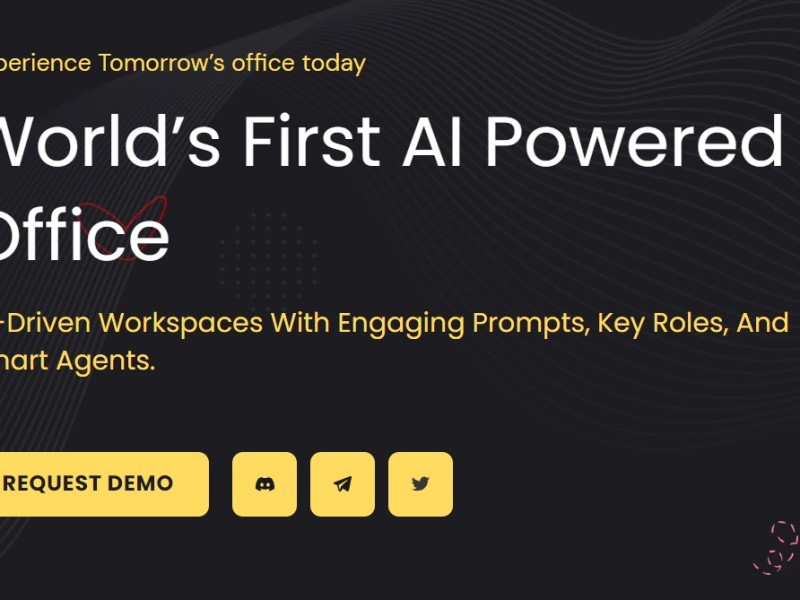 TeamGPT is an AI-powered virtual office that enables AI-driven workspaces with engaging prompts, key roles, and smart agents. It offers advanced collaborative models between different AIs to complete complex tasks, personalized AI insights, and action-based response templates.
Advanced Collaborative Models: TeamGPT provides advanced collaborative models between different AI's to complete complex tasks efficiently and accurately.
Personalized AI Insights: TeamGPT can analyze complex data and behavior to provide personalized AI insights, recommendations, and services to improve the overall customer experience.
Action-Based Response Templates: TeamGPT offers action-based response templates that provide quick, on-the-spot functionality for various tasks.
Key AI Job Roles: TeamGPT has a comprehensive range of AI job roles available for users to choose from, covering diverse industries and use cases.
Pricing Type: Contact for Pricing
Platform(s): Web
---
Share this AI Tool:
---
Need custom AI solutions for your business?
At AI Scout Solutions, we build AI tools tailored to your unique requirements. Get in touch with us and explore the possibilities of our team creating custom AI solutions tailored for your needs.
Learn More
Alternatives