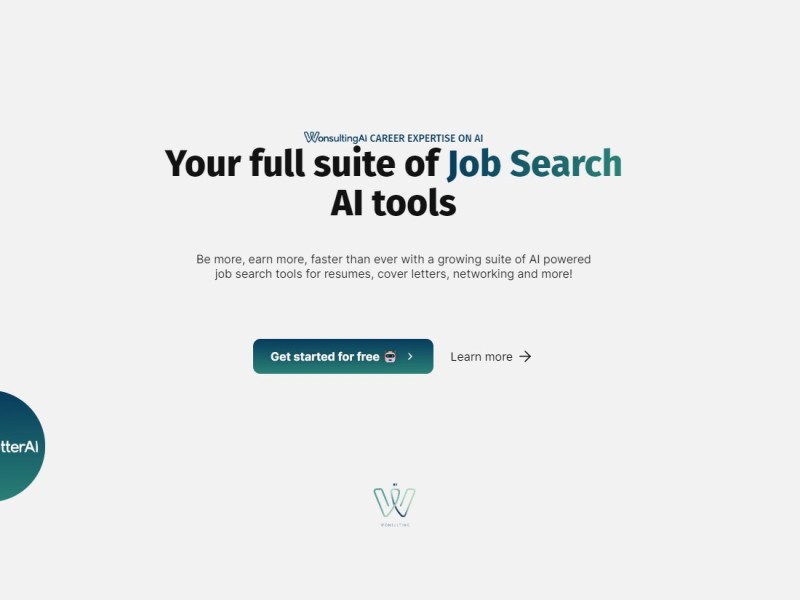 WonsultingAI is a comprehensive suite of AI-powered job search tools that includes ResumAI for resume building, CoverletterAI for automated cover letters, and NetworkAI for efficient networking. These tools provide job seekers with the expertise and convenience of AI to enhance their job search process.
ResumAI: Build professional resumes with the Wonsulting resume template and leverage successful resume strategies
CoverletterAI: Automate the creation of impressive cover letters based on your resume and customize them for each job application
NetworkAI: Accelerate networking efforts by generating personalized LinkedIn connection messages and discovering potential contacts
Unlock Hidden Job Market: WonsultingAI helps job seekers from all backgrounds land great jobs faster by providing personalized tools and expert guidance
Pricing Type: Free Trial
Platform(s): Web
---
Share this AI Tool:
---
Need custom AI solutions for your business?
At AI Scout Solutions, we build AI tools tailored to your unique requirements. Get in touch with us and explore the possibilities of our team creating custom AI solutions tailored for your needs.
Learn More
Alternatives