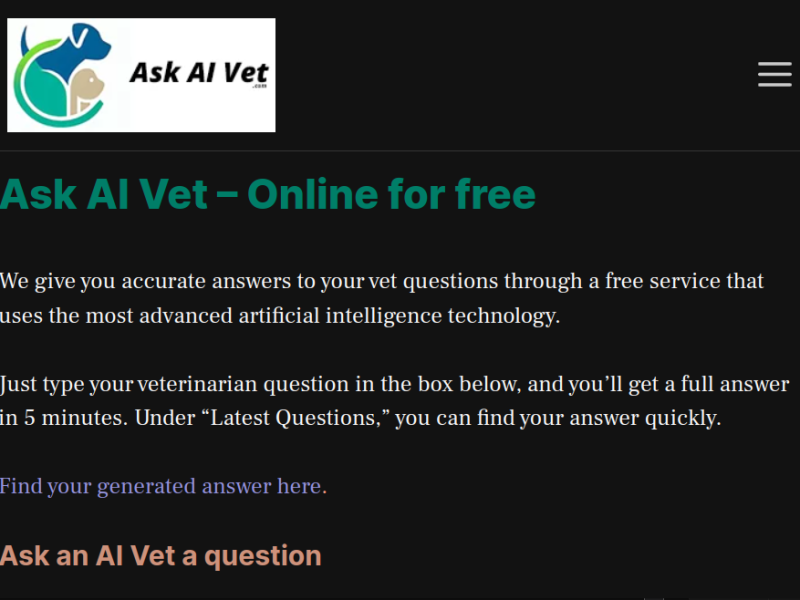 Ask AI Vet is an online service that provides accurate answers to veterinary questions using advanced artificial intelligence technology. By typing your question in the provided box, you'll receive a comprehensive answer within 5 minutes.
Quick and reliable: Get accurate and helpful information about your pet's health and well-being in a matter of minutes.
Accessible 24/7: Unlike traditional veterinary clinics, Ask AI Vet is available around the clock, providing assistance whenever you need it.
Cost-effective: Save money on veterinary bills by utilizing this free online service, especially for minor concerns that don't require a physical examination.
Reliable information: Rely on up-to-date veterinary knowledge programmed into the AI to ensure accurate and trustworthy advice for your pet.
Pricing Type: Free
Platform(s): Web
---
Share this AI Tool:
---
Need custom AI solutions for your business?
At AI Scout Solutions, we build AI tools tailored to your unique requirements. Get in touch with us and explore the possibilities of our team creating custom AI solutions tailored for your needs.
Learn More
Alternatives