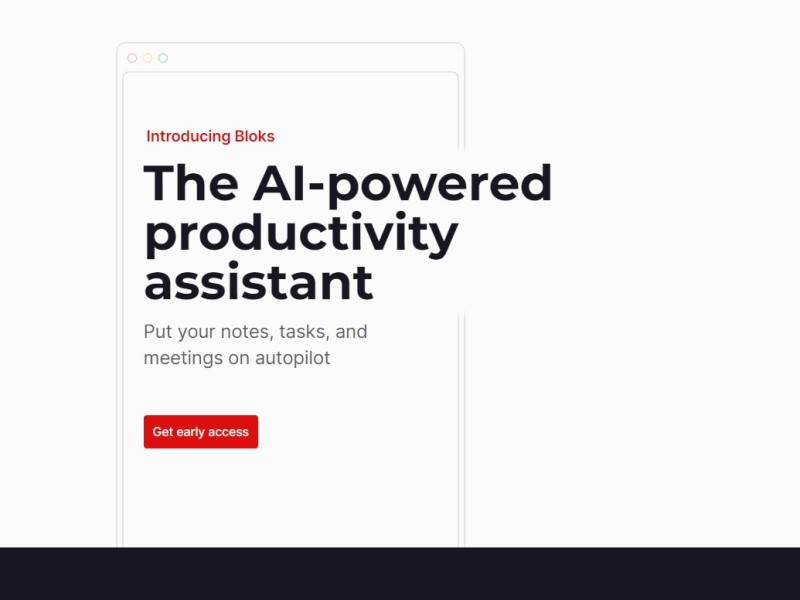 Bloks is an AI-powered productivity assistant that automates note-taking, task management, and meeting preparation. With features like auto-generated meeting notes, contextual organization, AI-assisted tagging, and task reminders, Bloks empowers users to boost their productivity effortlessly.
Auto-generated meeting notes: Automatically generate meeting summaries and action items from in-person or virtual conversations
Contextual organization: Organize captured content with relevant emails, attachments, and calendar events for enhanced context
AI-assisted tagging: Categorize notes, to-dos, and attachments using AI-powered tags for easy retrieval and organization
Task reminders: Get reminders for follow-ups and stay on top of your to-do list with Bloks' task management features
Pricing Type: Freemium
Price: Paid Plans from $20/mo
Platform(s): Integrations/Plugins, Web
---
Share this AI Tool:
---
Need custom AI solutions for your business?
At AI Scout Solutions, we build AI tools tailored to your unique requirements. Get in touch with us and explore the possibilities of our team creating custom AI solutions tailored for your needs.
Learn More
Alternatives