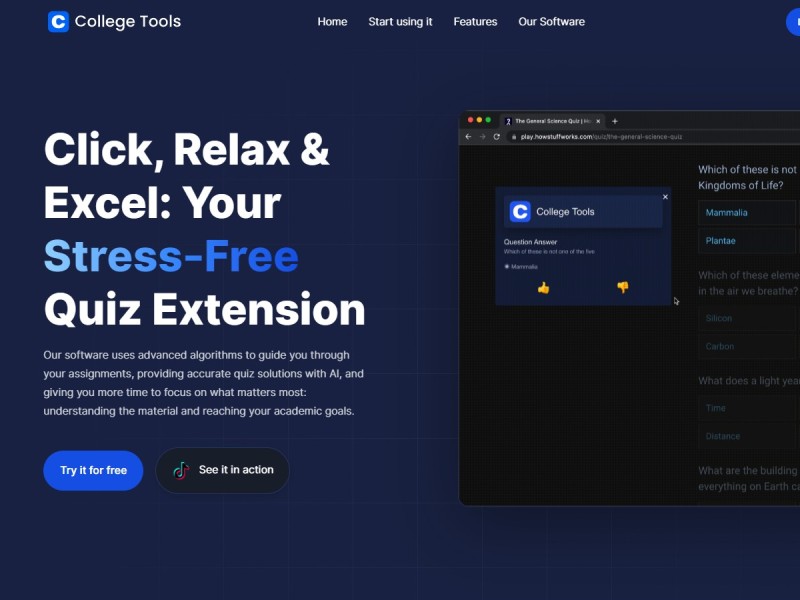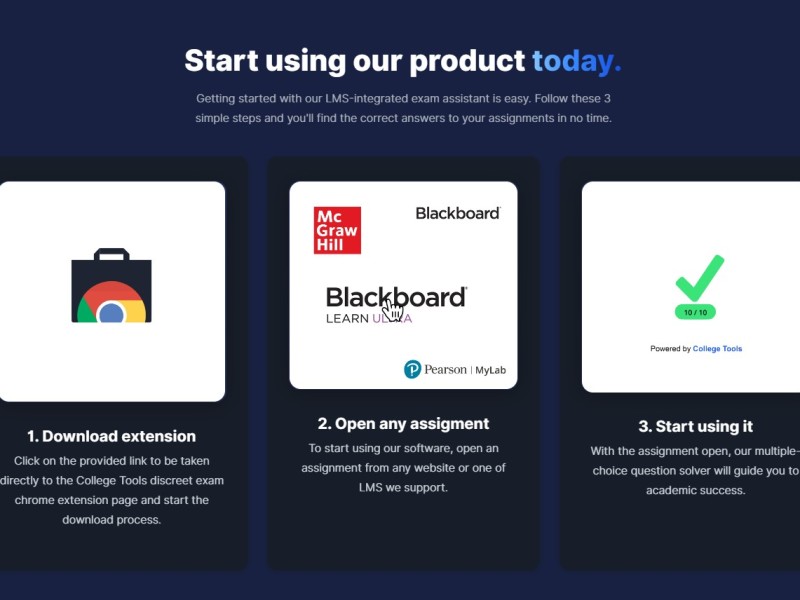 Click, Relax & Excel is an AI Chrome Extension for college students that provides a stress-free quiz experience. With its advanced algorithms and versatile features, it enhances learning efficiency by delivering accurate quiz solutions and maintaining academic integrity.
Snapshot: Get a quick overview of your academic progress with a snapshot feature.
User Privacy: Ensure data integrity and confidentiality with a focus on user privacy.
Stealth & Camouflage: Maintain academic integrity with a discreet college exam Chrome extension.
Universal Compatibility: Seamlessly integrate with any Learning Management System (LMS) as a versatile multiple-choice question solver.
Pricing Type: Freemium
Price: $5.99/mo
Platform(s): Browser Extension
---
Share this AI Tool:
---
Need custom AI solutions for your business?
At AI Scout Solutions, we build AI tools tailored to your unique requirements. Get in touch with us and explore the possibilities of our team creating custom AI solutions tailored for your needs.
Learn More
Alternatives