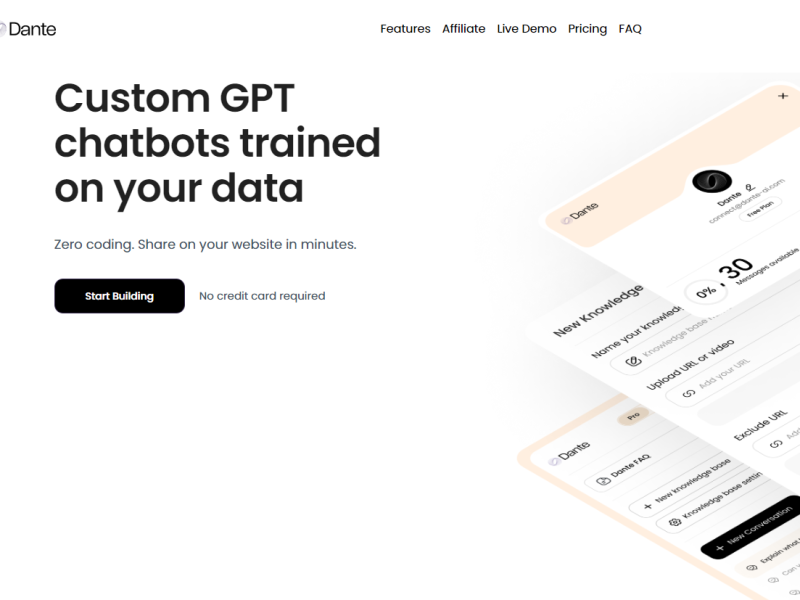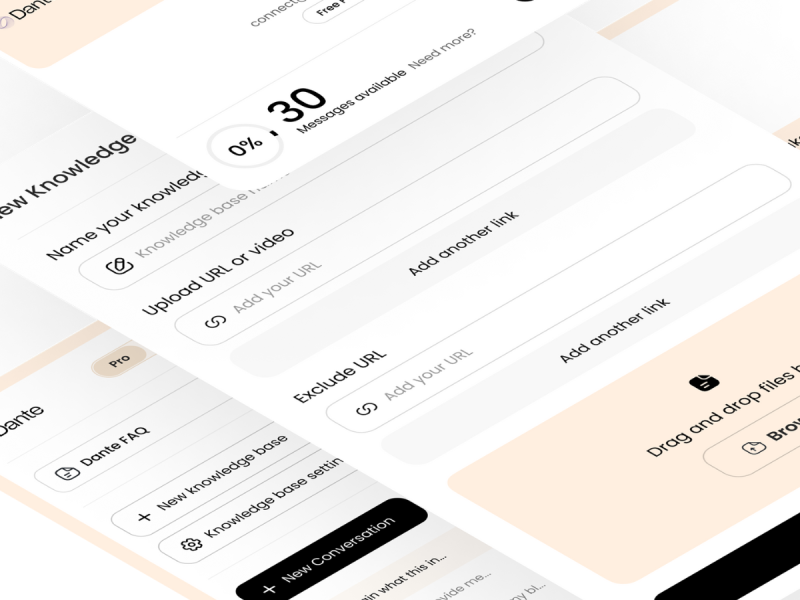 Dante is an AI model builder that allows users to create personalized AI chatbots trained on their own data. With Dante, users can easily upload various types of files, share website links, images, and videos to generate an intelligent chatbot capable of providing deep insights related to their content.
Powerful AI Knowledge Bases: Create AI chatbots with comprehensive knowledge bases by uploading multiple file types, websites, images, and videos.
Accessible and User-Friendly: Interact with Dante through voice, customize its look and feel with custom logos, colors, fonts, and styling, and share the chatbot effortlessly.
Integration Friendly: Connect Dante with a wide range of applications through its API, enabling seamless integration into existing workflows.
Sentiment Analysis: Extract meaning and emotion from data to gain deeper insights into user interactions and content.
Pricing Type: Freemium
Price: Paid Plans from $10/mo
Platform(s): API, Integrations/Plugins, Web
---
Share this AI Tool:
---
Need custom AI solutions for your business?
At AI Scout Solutions, we build AI tools tailored to your unique requirements. Get in touch with us and explore the possibilities of our team creating custom AI solutions tailored for your needs.
Learn More
Alternatives