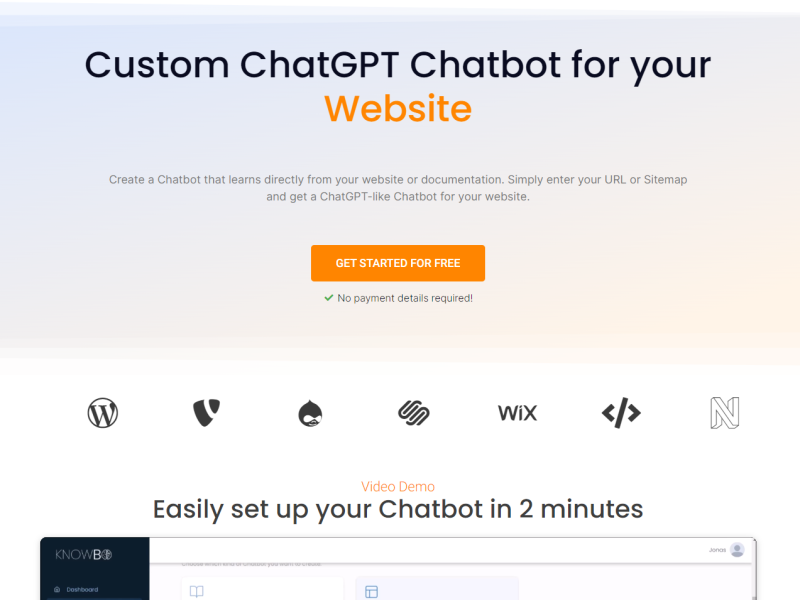 Knowbo allows users to create custom ChatGPT-like chatbots for their websites without coding. With Knowbo, users can train chatbots directly from their website or documentation, customize their appearance to match their brand, and provide quick and accurate customer support.
Website-based Training: Train chatbots directly from website content or documentation, keeping them up-to-date with the latest information
Customization: Fully customize the chatbot's appearance, including colors, images, texts, logo, and chat icon, to align with the user's brand and website
Easy Embedding: Embed the chatbot on the user's website by inserting a provided code snippet, making it compatible with various platforms
Efficient Customer Support: Reduce the load on the support team by allowing users to ask questions and receive quick assistance from the chatbot, improving the overall customer experience
Pricing Type: Freemium
Price: Paid Plans from $19/mo
Platform(s): Web
Promos: Use Code AISCOUT25
---
Share this AI Tool:
---
Need custom AI solutions for your business?
At AI Scout Solutions, we build AI tools tailored to your unique requirements. Get in touch with us and explore the possibilities of our team creating custom AI solutions tailored for your needs.
Learn More
Alternatives