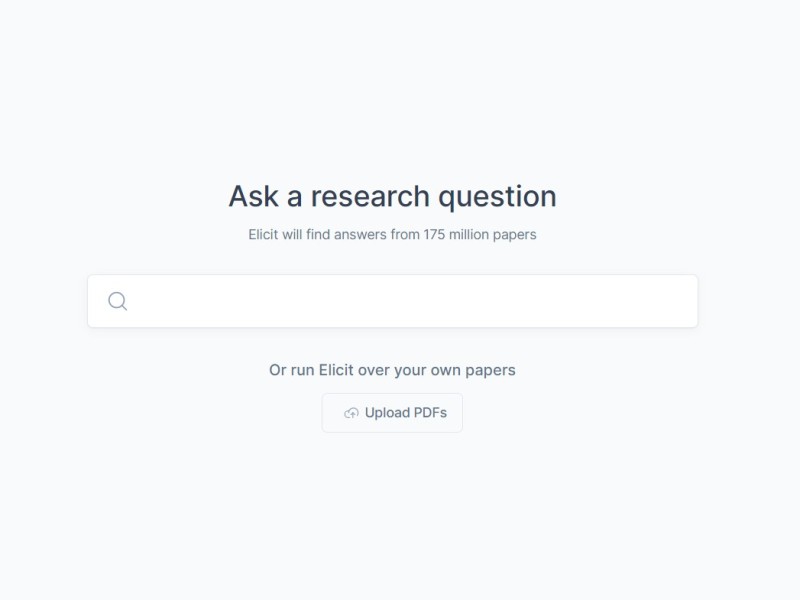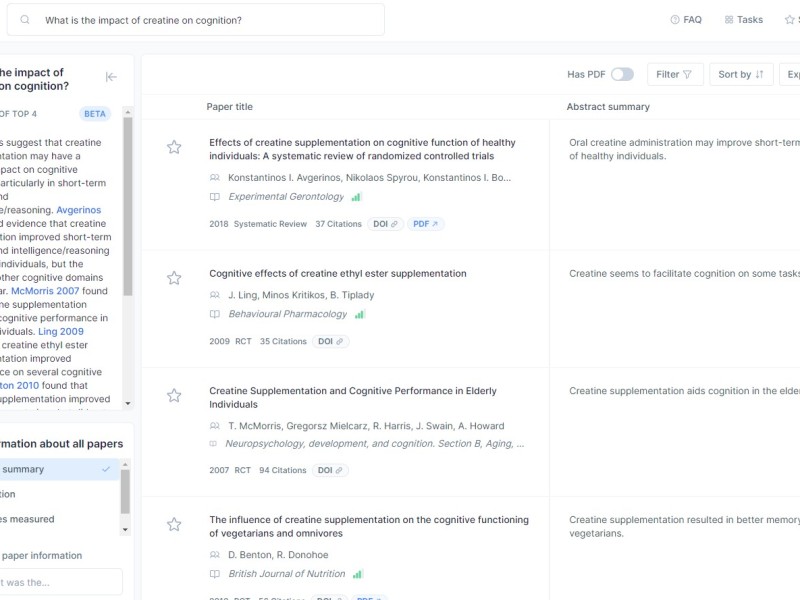 Elicit is a powerful AI research assistant that automates parts of researchers' workflows, specifically focusing on the Literature Review process. By utilizing language models like GPT-3, Elicit provides relevant papers and summaries of key information in an easily accessible table.
Advanced Semantic Search: Find relevant papers using semantic similarity, even if they don't match specific keywords, expanding the scope of your research.
Customized Summaries: Receive summaries of abstracts specific to your query, providing a preliminary understanding of the research and simplifying complex information.
Citation Graph Exploration: Automatically search backward and forward in the citation graph to discover more relevant papers, enabling comprehensive research and exploration of related works.
Flexible Data Organization: Customize and organize the information about papers, add additional details, and sort them based on various criteria, enhancing your ability to review and evaluate research findings.
Pricing Type: Free
Platform(s): Web
---
Share this AI Tool:
---
Need custom AI solutions for your business?
At AI Scout Solutions, we build AI tools tailored to your unique requirements. Get in touch with us and explore the possibilities of our team creating custom AI solutions tailored for your needs.
Learn More
Alternatives