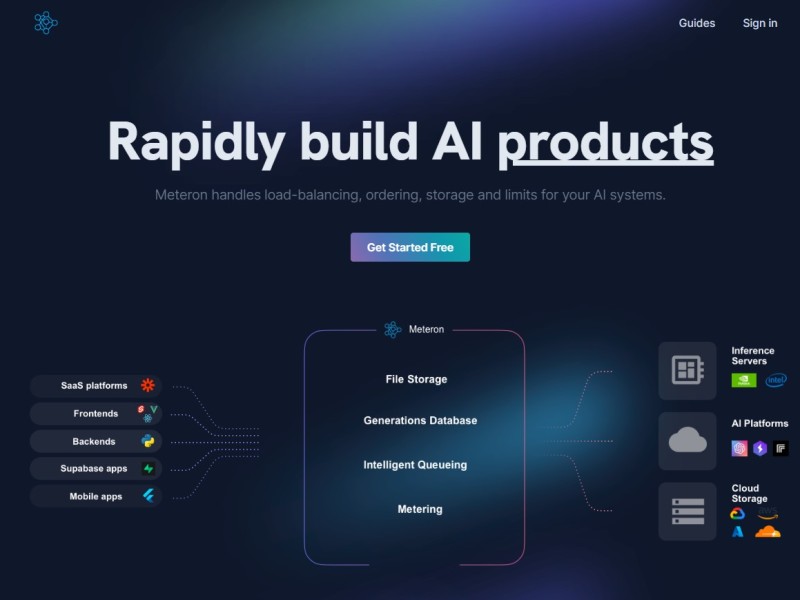 Meteron is an AI tool designed to accelerate the process of building AI products by handling load-balancing, ordering, storage, and limits for AI systems. With Meteron, developers can free themselves from time-consuming processes and focus on creating, while benefiting from features such as intelligent queuing, unlimited storage, and automated metering.
Intelligent Queuing: Prioritize and order work intelligently to prevent server overload
Unlimited Storage: Store generated images with support for major cloud providers
Metering: Implement daily and monthly limits for users without complex logic or database setup
Model Agnostic: Compatible with any image generation model, allowing flexibility in model selection
Pricing Type: Freemium
Price: Paid Plans from $39/mo
Platform(s): Integrations/Plugins, Web
---
Share this AI Tool:
---
Need custom AI solutions for your business?
At AI Scout Solutions, we build AI tools tailored to your unique requirements. Get in touch with us and explore the possibilities of our team creating custom AI solutions tailored for your needs.
Learn More
Alternatives