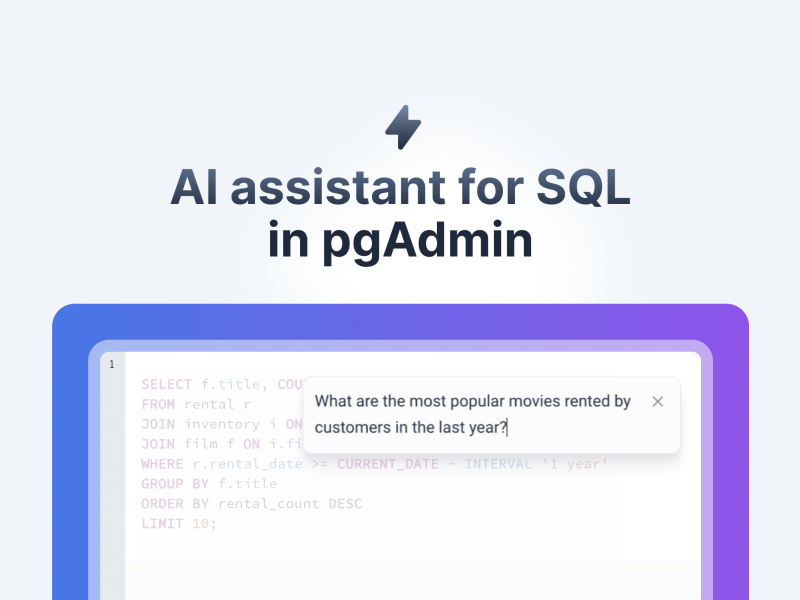 pgAssistant is a Chrome extension that allows users of pgAdmin write SQL queries using AI
💬 Query your database in plain language — as if you were talking to a person. The assistant automatically generates the SQL queries.
✨ No need to configure or provide your database schema. The assistant infers automatically the structure of your database tables and their relationships so it can provide accurate SQL statements.
🔒 Your database data never leaves your computer. The assistant runs locally in your browser. The assistant uses only the database schema to generate the AI-powered results.
Pricing Type: Freemium
Price: Paid Plan for $49/yr (Early Bird Pricing)
Platform(s): Browser Extension
---
Share this AI Tool:
---
Need custom AI solutions for your business?
At AI Scout Solutions, we build AI tools tailored to your unique requirements. Get in touch with us and explore the possibilities of our team creating custom AI solutions tailored for your needs.
Learn More
Alternatives