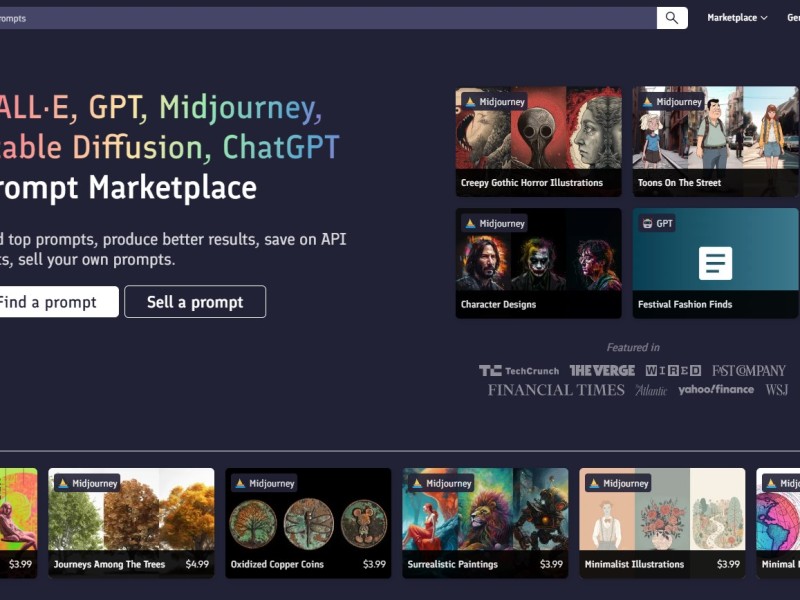 PromptBase is a marketplace for buying and selling high-quality prompts for AI models such as DALL·E, Midjourney, Stable Diffusion, and GPT. It allows users to find top prompts, produce better results, save on API costs, and monetize their prompt engineering skills.
Offers a wide range of quality prompts to optimize AI model performance
Enables prompt engineering experts to earn from their skills by selling prompts
Provides 5 free image generation credits daily for Stable Diffusion within PromptBase
Supports various AI models, including DALL·E, Midjourney, Stable Diffusion, GPT-3, and GPT-4
Pricing Type: Paid
Platform(s): Web
---
Share this AI Tool:
---
Need custom AI solutions for your business?
At AI Scout Solutions, we build AI tools tailored to your unique requirements. Get in touch with us and explore the possibilities of our team creating custom AI solutions tailored for your needs.
Learn More
Alternatives