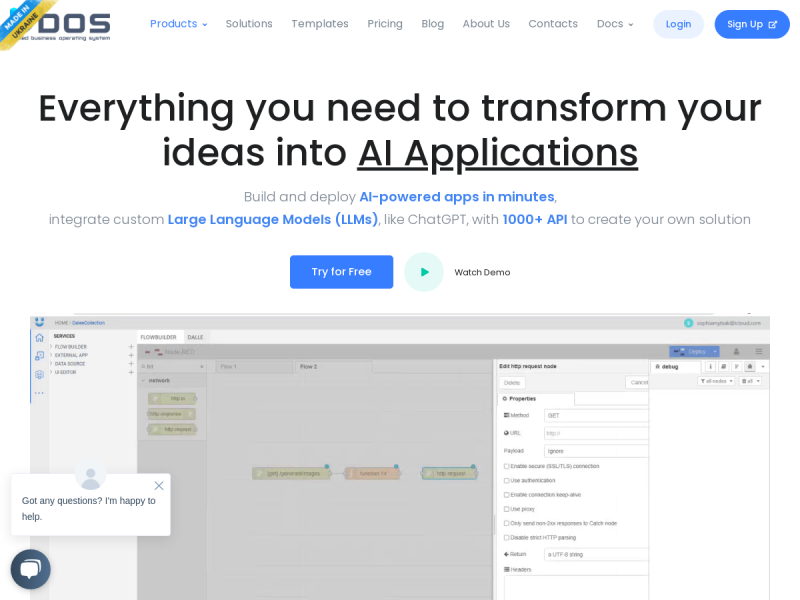 UBOS is a low/no-code platform that allows users to build and deploy AI-powered applications quickly and easily. With UBOS, users can integrate custom Large Language Models (LLMs), like ChatGPT, with over 1000 APIs to create their own solutions.
AI Assistants & Agents: Seamlessly integrate APIs like Open AI and chain multiple LLMs and custom ML models
Admin Panels: Build custom admin panels, CRM, ERP infused with AI to effectively manage sales, documents, contracts, and more
AI Dashboards: Create dynamic dashboards that transform data into actionable insights and fuel innovation for your business using LLMs
Chatbots & Integrations: Easily create a chatbot to improve customer support using ChatGPT and Private Knowledge Base
Pricing Type: Freemium
Price: Paid Plans from $99/mo
Promos: 7-Day Free Trial for All Plans
---
Share this AI Tool:
---
Need custom AI solutions for your business?
At AI Scout Solutions, we build AI tools tailored to your unique requirements. Get in touch with us and explore the possibilities of our team creating custom AI solutions tailored for your needs.
Learn More
Alternatives