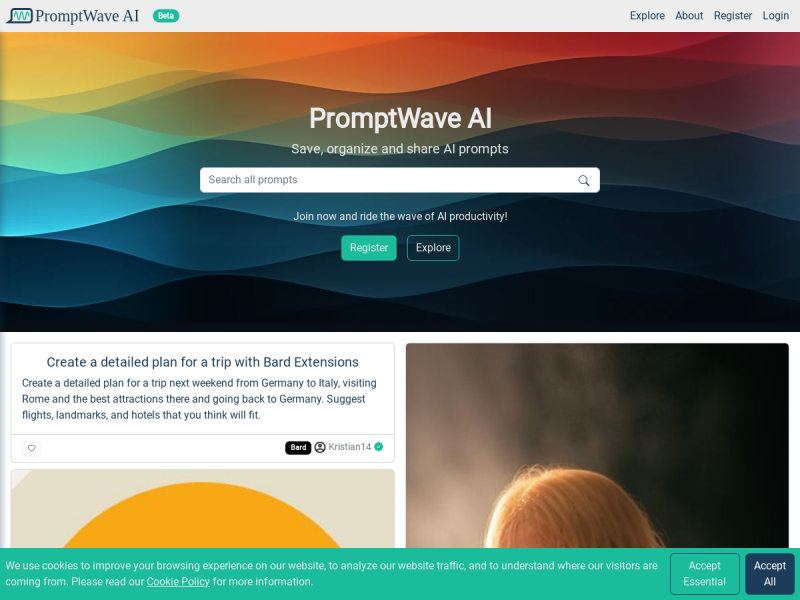 PromptWave AI is an AI tool that allows users to save, organize, and share AI prompts. With this tool, users can ride the wave of AI productivity by creating detailed plans, generating FAQs, acting as a public speaking coach, and more.
Bard Extensions: Create detailed plans for trips, including flights, landmarks, and hotels, with the help of AI prompts
Stable Audio Prompt: Generate a list of frequently asked questions based on specific content
Public Speaking Coach: Receive guidance and coaching on public speaking skills
Expert Prompt Creator: Get assistance in crafting effective AI prompts for various use cases
---
Share this AI Tool:
---
Need custom AI solutions for your business?
At AI Scout Solutions, we build AI tools tailored to your unique requirements. Get in touch with us and explore the possibilities of our team creating custom AI solutions tailored for your needs.
Learn More
Alternatives