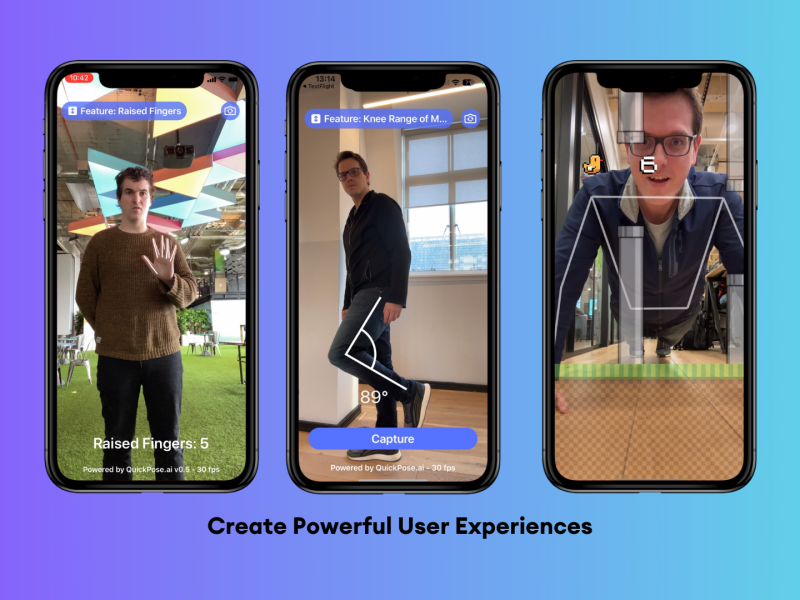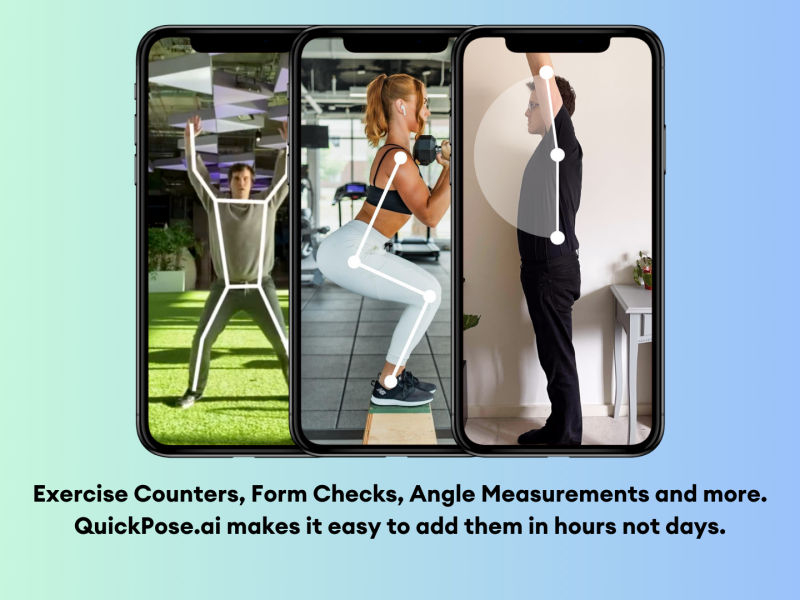 QuickPose.ai offers an all-in-one computer vision SDK for mobile apps to add fitness counters, health measures and hand gestures quickly and easily. With features like pushup counters you can make fun interactive games, or with our joint angle measurements you can create a performance sports app. With just the device's camera you'll be able to create new feature-rich user experiences. Increase retention and conversion rates with QuickPose.ai.
– Fitness Counters: use several pre-made counters like pushups, situps, squats.
– Health Measurements: measure angles of joints to help track changes in range of motion or mobility.
– Gesture Recognition: use the hands to give feedback from a distance or capture more data.
– Performance Measures: combine several angle measures to assess movements in sports, dance and more.
Pricing Type: Freemium
Price: Paid Plans from $50/mo
Platform(s): API, Integrations/Plugins
---
Share this AI Tool:
---
Need custom AI solutions for your business?
At AI Scout Solutions, we build AI tools tailored to your unique requirements. Get in touch with us and explore the possibilities of our team creating custom AI solutions tailored for your needs.
Learn More
Alternatives