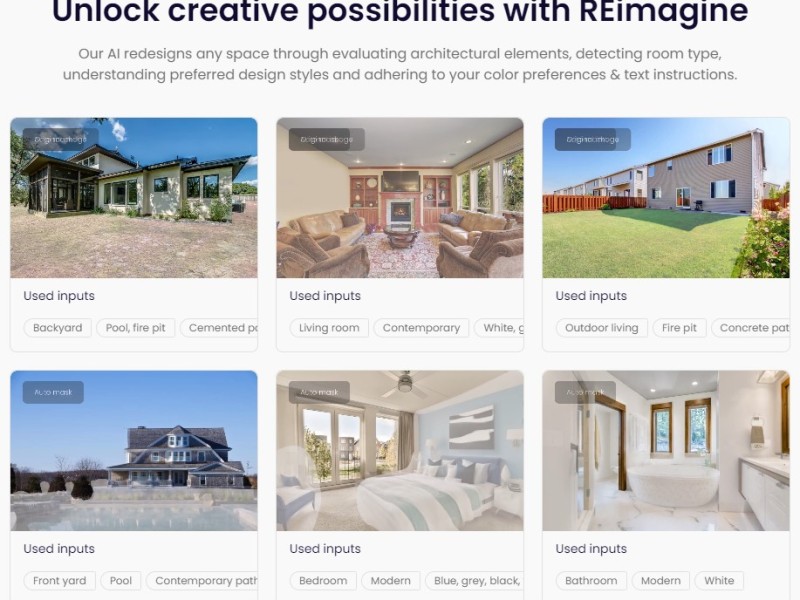 REimagine is an AI tool that allows users to redesign any space by evaluating architectural elements, detecting room type, understanding preferred design styles, and adhering to color preferences and text instructions. The AI tool also has the capability to re-design furnished spaces and exterior spaces.
Architectural Elements: The tool evaluates architectural elements such as doors, walls, and furniture pieces to redesign any space.
Room Type Detection: The AI tool can detect room types and use this information to help redesign the space.
Color Preferences: Users can provide their preferred color scheme, and the AI tool adheres to those color preferences during the redesign process.
Exterior Space Redesign: The tool can automatically redesign exterior spaces by taking into account architectural elements such as lawns, backyards, pools, and outdoor furniture/appliances.
Pricing Type: Free
Platform(s): Web
---
Share this AI Tool:
---
Need custom AI solutions for your business?
At AI Scout Solutions, we build AI tools tailored to your unique requirements. Get in touch with us and explore the possibilities of our team creating custom AI solutions tailored for your needs.
Learn More
Alternatives