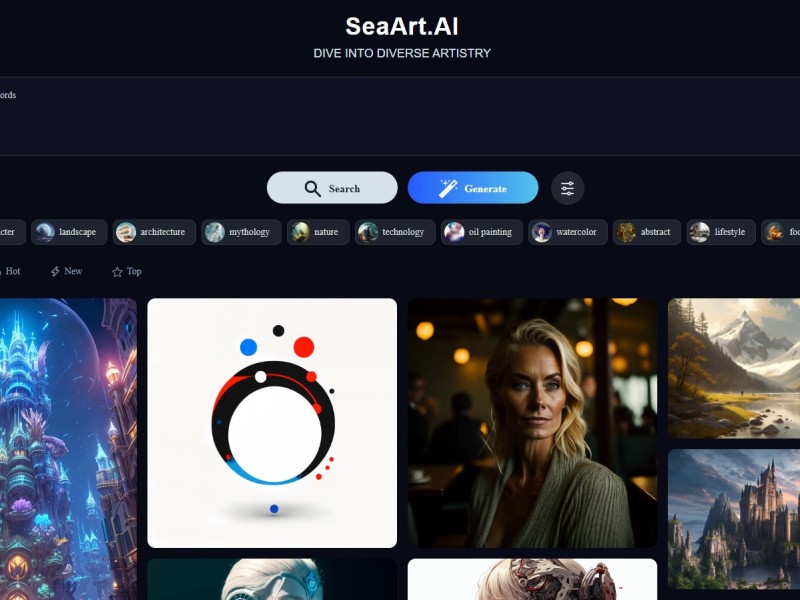 SeaArt is an AI art generator enables users to unleash their creativity and become artists, regardless of their professional skills. With a powerful rendering engine and a personalized mixed recommendation system, creating high-quality artworks is made easy.
Become a Master in 10s: Generate a large number of high-definition and efficient images by describing ideas in words, perfect for avatars or wallpapers
Infinite Model Library: Access over 12,000 unique models covering various fields and styles, continuously updated and enriched with cutting-edge AI technology
Professional Features: Catering to both beginners and professionals, with features like Image-to-Image, Partial Repainting, LoRA, ControlNet, and more, offering unrestricted artistic expression and attention to detail
Revolutionary Art Workflow: Optimized workflows and improved work efficiency for art workers in industries like game art, e-commerce, and advertising design, enabling easy handling of heavy design tasks and perfect integration of work and creativity
Pricing Type: Free
Platform(s): Web
---
Share this AI Tool:
---
Need custom AI solutions for your business?
At AI Scout Solutions, we build AI tools tailored to your unique requirements. Get in touch with us and explore the possibilities of our team creating custom AI solutions tailored for your needs.
Learn More
Alternatives