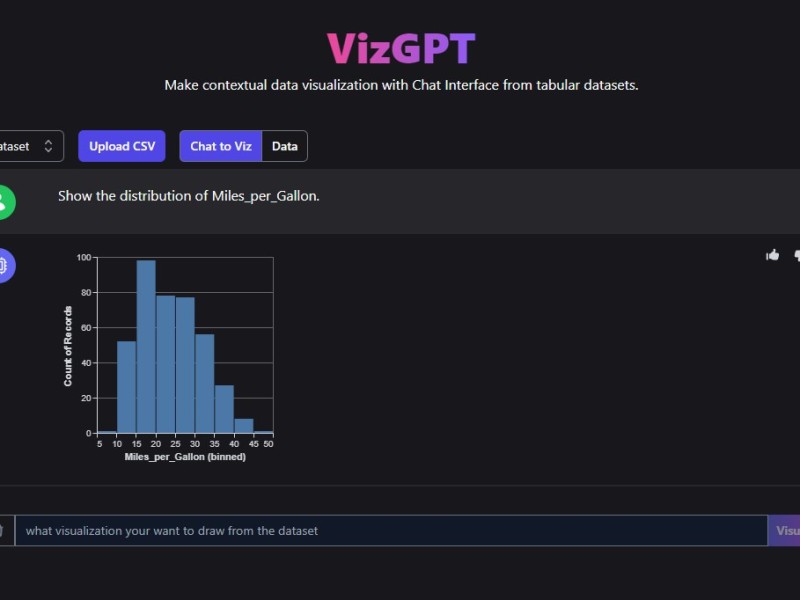 VizGPT is an AI tool that enables users to generate visualizations from datasets using natural language and provides a chat interface for step-by-step editing and adjustment. It allows users to explore data and modify visualizations without the need for complex configurations or retyping.
Natural Language Visualization: Generate visualizations from datasets using natural language queries
Step-by-Step Editing: Modify and adjust visualizations in a chat interface, making it easy to refine and customize
Flexible Exploration: Explore data and iterate on visualizations without needing prior knowledge of complex visualization techniques
Contextual Modification: Edit visualizations within the context, enabling precise adjustments without retyping the entire query
Pricing Type: Free
Platform(s): Open Source, Web
---
Share this AI Tool:
---
Need custom AI solutions for your business?
At AI Scout Solutions, we build AI tools tailored to your unique requirements. Get in touch with us and explore the possibilities of our team creating custom AI solutions tailored for your needs.
Learn More
Alternatives