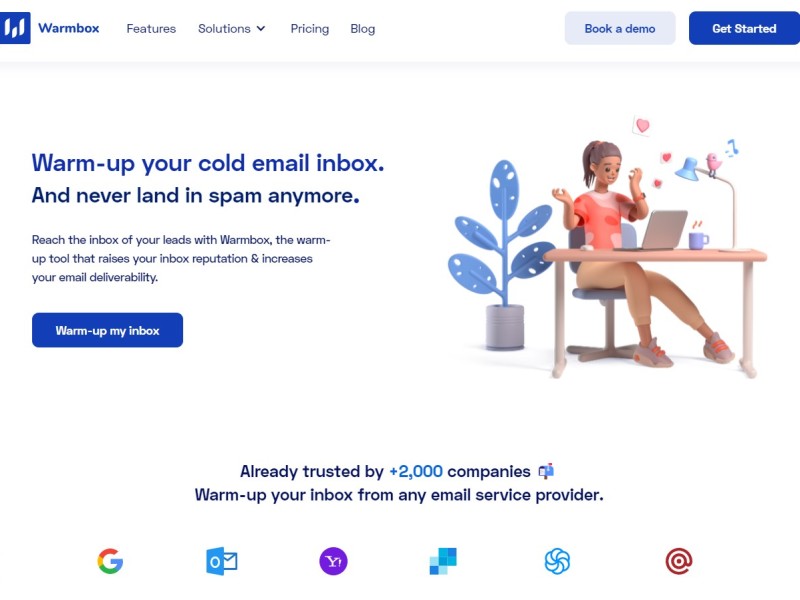 Warmbox is an AI tool that helps users increase their email deliverability by warming up their inbox. With features such as automated interactions, spam score monitoring, and a private inboxes network, Warmbox ensures that cold emails reach the inbox and generate more sales.
Email Warm-up: Safely increase email deliverability and reputation by warming up the inbox
Automated Interactions: Send realistic emails, remove them from spam, and reply to improve email sending reputation
Private Inboxes Network: Benefit from a network of +35,000 inboxes to globally increase email deliverability
Spam Score Monitoring: Monitor spam scores and take proactive measures to improve email deliverability
Pricing Type: Free Trial
Price: Paid Plans from $15/mo
Platform(s): Integrations/Plugins, Web
---
Share this AI Tool:
---
Need custom AI solutions for your business?
At AI Scout Solutions, we build AI tools tailored to your unique requirements. Get in touch with us and explore the possibilities of our team creating custom AI solutions tailored for your needs.
Learn More
Alternatives