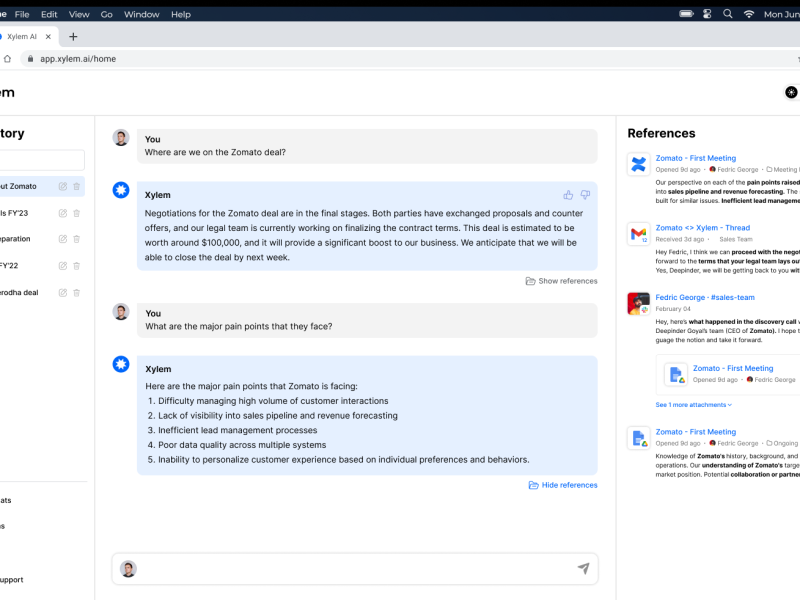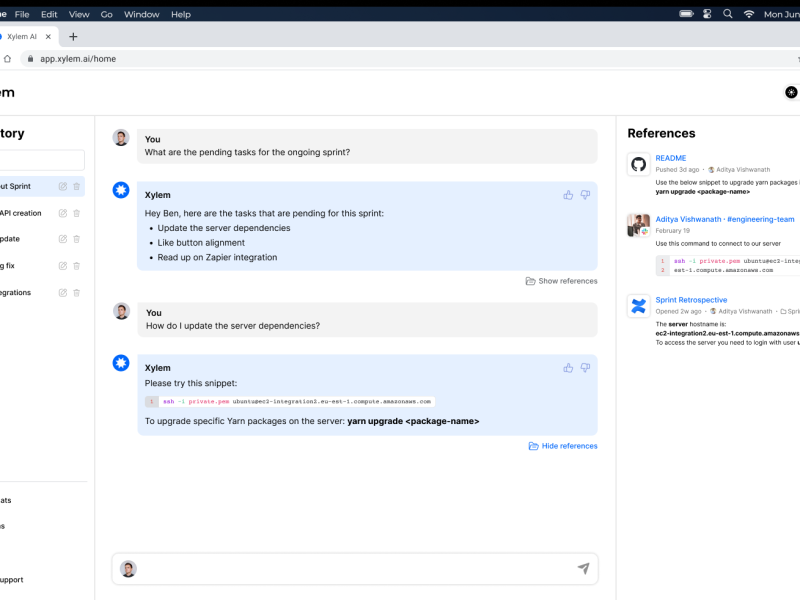 Xylem is the search engine for your and/or your team's internal knowledge base. Employees spend hours searching for a document or information that they know they have, but can't remember where they saved it. It's frustrating, time-consuming, and impacts productivity. Xylem solves this by answering queries by searching across all the apps, documents, and meetings, and then synthesizing the most relevant search results into a natural language response. You can also keep asking follow-up questions like ChatGPT. Xylem is the search engine for the internal knowledge base of a company.
Pricing Type: Waitlist
Platform(s): Browser Extension, Desktop App, Web
---
Share this AI Tool:
---
Need custom AI solutions for your business?
At AI Scout Solutions, we build AI tools tailored to your unique requirements. Get in touch with us and explore the possibilities of our team creating custom AI solutions tailored for your needs.
Learn More
Alternatives