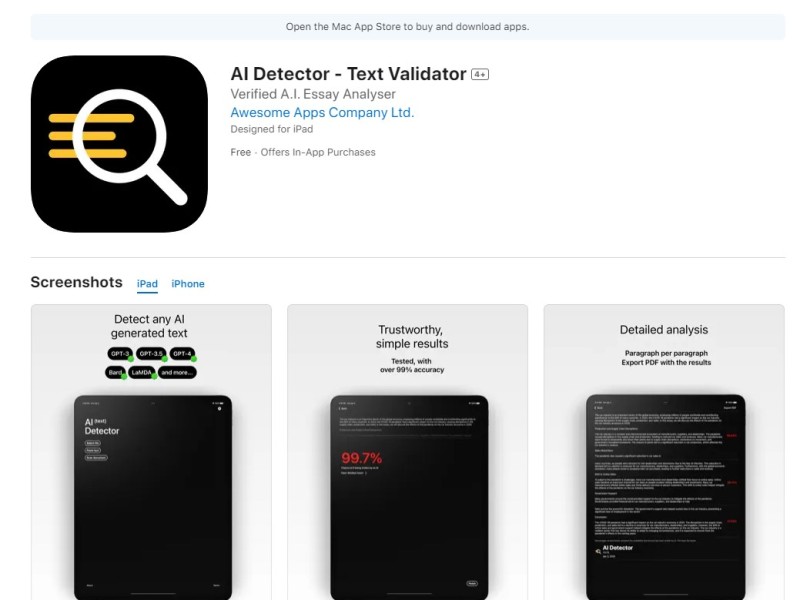 AI Detector is an app that lets you easily determine if a text has been written by an AI or a human. With state-of-the-art technology, it provides an overall percentage and detailed paragraph-by-paragraph analysis of the text.
– Scan any document or import a PDF to instantly analyze whether the text has been written by an AI or not
– Get an overall result in the form of a percentage, ranging from 0 to 100%
– View a detailed report paragraph by paragraph, giving you an in-depth analysis of the text and where the AI-generated content is located
– Export the detailed report in a PDF, making it easy to share with others or save for future reference.
Pricing Type: Free Trial
Price: Offers In-App Purchases
Platform(s): Mobile App
---
Share this AI Tool:
---
Need custom AI solutions for your business?
At AI Scout Solutions, we build AI tools tailored to your unique requirements. Get in touch with us and explore the possibilities of our team creating custom AI solutions tailored for your needs.
Learn More
Alternatives