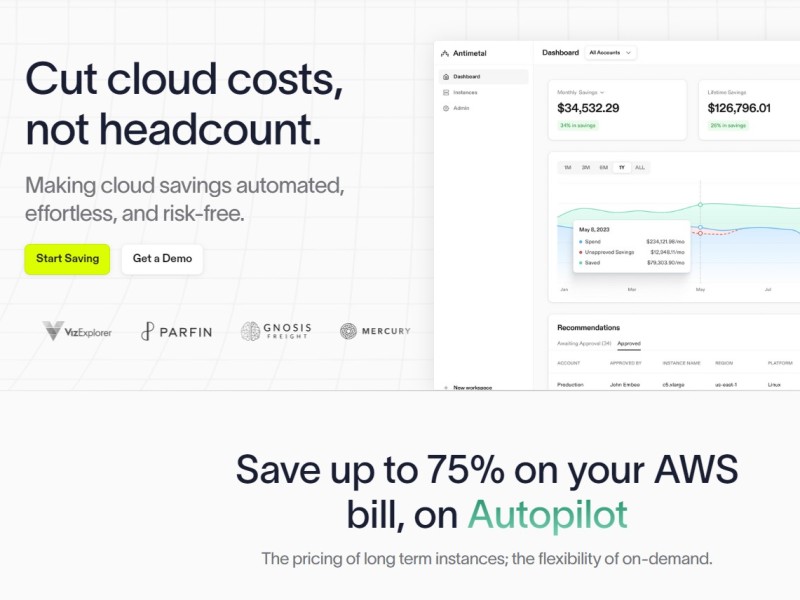 Antimetal automates and optimizes cloud cost management for AWS users, allowing them to save up to 75% on their AWS bills. With features like Autopilot, continuous optimization, and team collaboration, Antimetal provides a frictionless and risk-free solution to cut cloud costs effortlessly.
Autopilot: Allow the AI engine to buy and sell instances on your behalf to optimize AWS spend.
Continuous Optimization: The AI engine monitors and learns from usage patterns to identify new savings opportunities.
Team Collaboration: Invite your team to manage AWS spend together, fostering collaboration and efficiency.
Frictionless and Risk-Free: Antimetal ensures non-invasive account access, underutilization insurance, and powerful prediction models to maximize savings while accounting for risk.
Pricing Type: Freemium
Platform(s): Web
---
Share this AI Tool:
---
Need custom AI solutions for your business?
At AI Scout Solutions, we build AI tools tailored to your unique requirements. Get in touch with us and explore the possibilities of our team creating custom AI solutions tailored for your needs.
Learn More
Alternatives