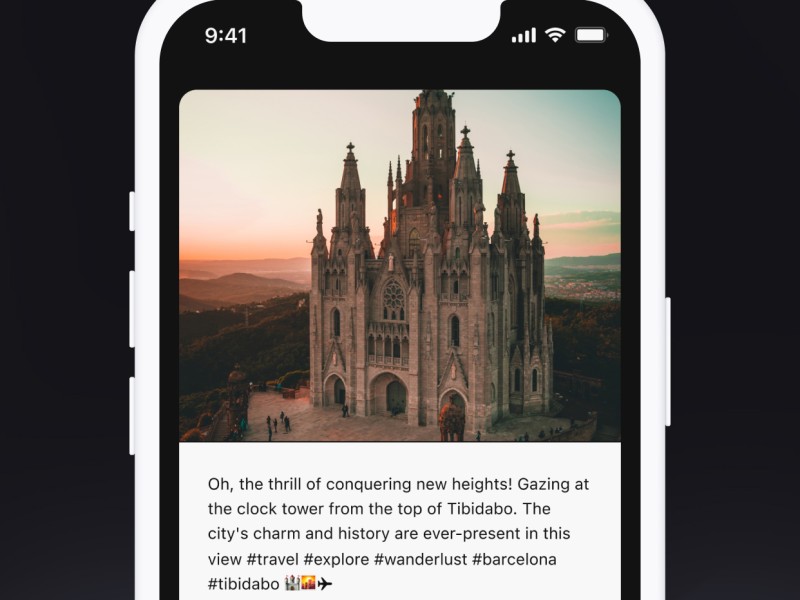 InstaScribe is an AI-powered caption generator app that revolutionizes Instagram by generating personalized and engaging captions. With features like smart caption creation, tailor-made options, hashtags and emojis impact, and genuine connection, InstaScribe helps users boost engagement, attract followers, and enhance their online presence.
Smart Caption Creation: Utilize InstaScribe's AI technology to create captivating captions that resonate with your audience and foster connection.
Tailor-Made Captions: Customize your captions with style, language, location, and user-given context, showcasing your individuality and making your posts stand out.
Hashtags & Emojis Impact: Amplify your captions with a well-curated mix of hashtags and emojis, increasing engagement, boosting visibility, and expanding your reach on Instagram.
Perfect Caption Length: Seamlessly adjust caption length to complement your Instagram posts, achieving the ideal balance between text and visuals for capturing attention.
Pricing Type: Free Trial
Platform(s): Mobile App
---
Share this AI Tool:
---
Need custom AI solutions for your business?
At AI Scout Solutions, we build AI tools tailored to your unique requirements. Get in touch with us and explore the possibilities of our team creating custom AI solutions tailored for your needs.
Learn More
Alternatives