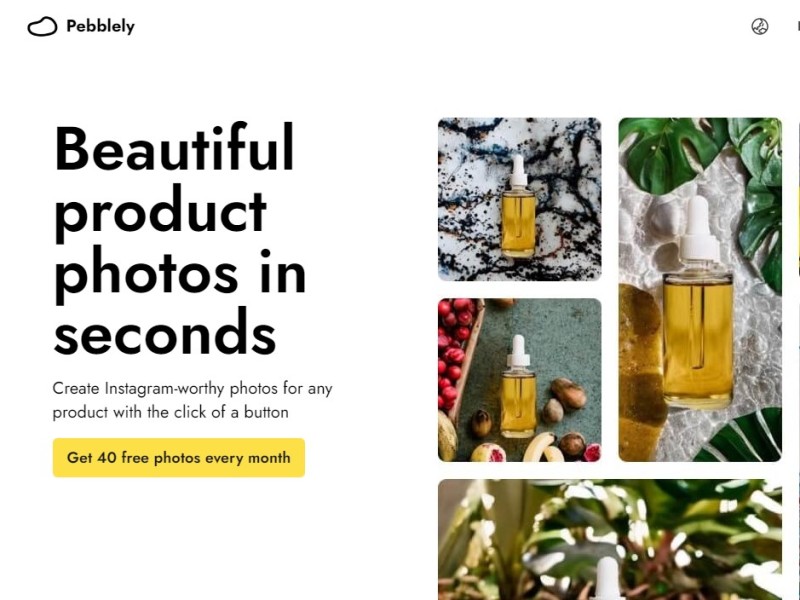 Pebblely is an AI tool that revolutionizes product photography by generating stunning, professional-quality images with just a few clicks. With its AI-powered background removal and customization options, users can easily create multiple product photos for various occasions and marketing channels.
Background Removal: Automatically remove the background from product images, creating clean and professional visuals
Customization Options: Adjust the rotation, size, and background of product images to fit different settings and marketing needs
Multiple Image Generation: Generate multiple product photos from a single input image, allowing for diverse marketing assets like social media posts, email banners, and ad photos
User-Friendly Interface: Pebblely offers an intuitive and user-friendly interface, making it easy for anyone to create high-quality product images without the need for extensive software skills
Pricing Type: Freemium
Price: Paid Plans from $19/mo
Platform(s): API, Web
---
Share this AI Tool:
---
Need custom AI solutions for your business?
At AI Scout Solutions, we build AI tools tailored to your unique requirements. Get in touch with us and explore the possibilities of our team creating custom AI solutions tailored for your needs.
Learn More
Alternatives