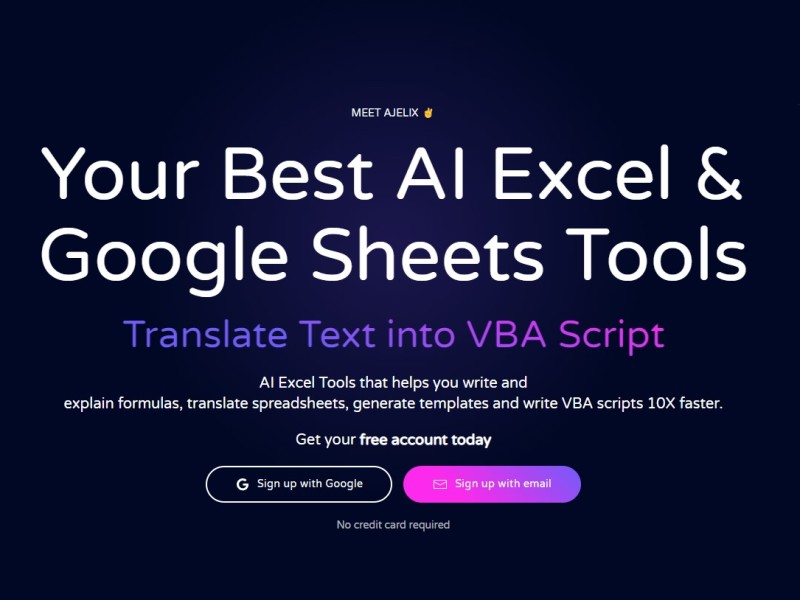 Ajelix AI Excel Assistant is an AI-powered tool designed to enhance productivity and efficiency in working with Excel and Google Sheets. With features such as AI-generated formulas, formula explanation, VBA script generation, template creation, and translation capabilities, users can automate tasks and streamline their spreadsheet workflows.
Excel AI Formula Generator: Generate AI-powered Excel formulas by translating text inputs into functional formulas.
Excel Formula Explainer: Gain a deeper understanding of Excel formulas with AI-generated explanations.
VBA Script Generator: Quickly generate VBA scripts for Excel to automate tasks and increase efficiency.
Template Generator: Create customizable Excel templates tailored to specific needs based on keyword inputs.
Pricing Type: Freemium
Price: Paid Plans from $6/mo
Platform(s): Integrations/Plugins, Web
---
Share this AI Tool:
---
Need custom AI solutions for your business?
At AI Scout Solutions, we build AI tools tailored to your unique requirements. Get in touch with us and explore the possibilities of our team creating custom AI solutions tailored for your needs.
Learn More
Alternatives