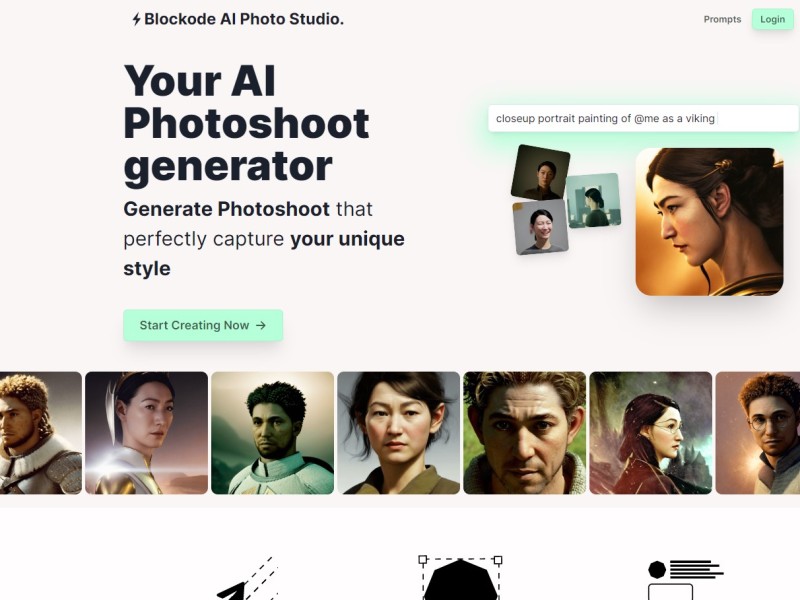 Blockode AI Photo Studio is a revolutionary AI tool that utilizes cutting-edge technology to generate 100 custom avatars with 4K quality, tailored to your unique style and preferences. With AI prompt assists, you can fine-tune every aspect of your photoshoot to ensure you get the perfect shot.
Custom Avatar Generation: Generate 100 custom avatars that match your individual style and preferences
AI Prompt Assists: Fine-tune every aspect of your photoshoot using AI prompt assists for precise customization
Selfie Upload: Upload selfies with different angles to provide the necessary input for the AI model
Training Based on Photos: Our custom trained AI model uses your uploaded photos to create a personalized studio for your photoshoot
Pricing Type: Paid
Price: $35 for 1 Studio + 100 shots
Platform(s): Web
---
Share this AI Tool:
---
Need custom AI solutions for your business?
At AI Scout Solutions, we build AI tools tailored to your unique requirements. Get in touch with us and explore the possibilities of our team creating custom AI solutions tailored for your needs.
Learn More
Alternatives