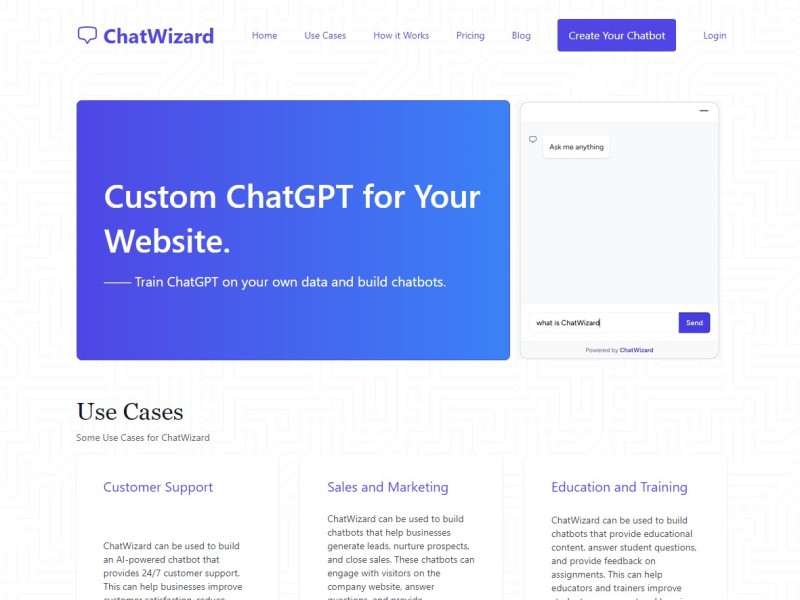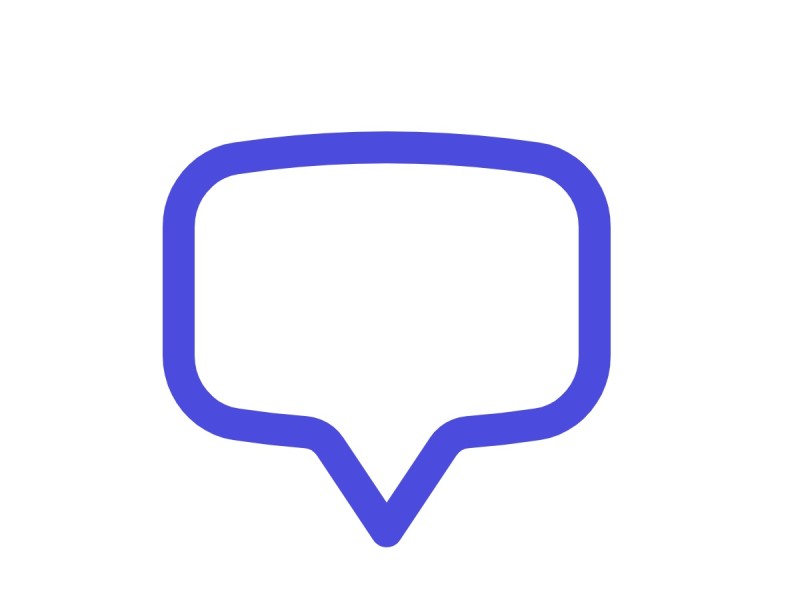 Custom ChatGPT for Your Website. ChatWizard is an AI tool that enables users to train their own ChatGPT chatbots using their own data, offering a customizable and user-friendly solution for various use cases.
Customer Support: Build an AI-powered chatbot for 24/7 customer support, enhancing customer satisfaction and reducing response times.
Sales and Marketing: Create chatbots that generate leads, nurture prospects, and facilitate sales by engaging with visitors, answering questions, and providing personalized product recommendations.
Education and Training: Develop chatbots that deliver educational content, answer student questions, and provide feedback on assignments, improving student engagement and learning outcomes.
Train and Embed: Train the chatbot using your own data, and easily embed it on your website without any coding experience.
in ChatGPT on your own data and build chatbots.
Pricing Type: Paid
Price: Plans From $9/mo
Platform(s): Web
---
Share this AI Tool:
---
Need custom AI solutions for your business?
At AI Scout Solutions, we build AI tools tailored to your unique requirements. Get in touch with us and explore the possibilities of our team creating custom AI solutions tailored for your needs.
Learn More
Alternatives