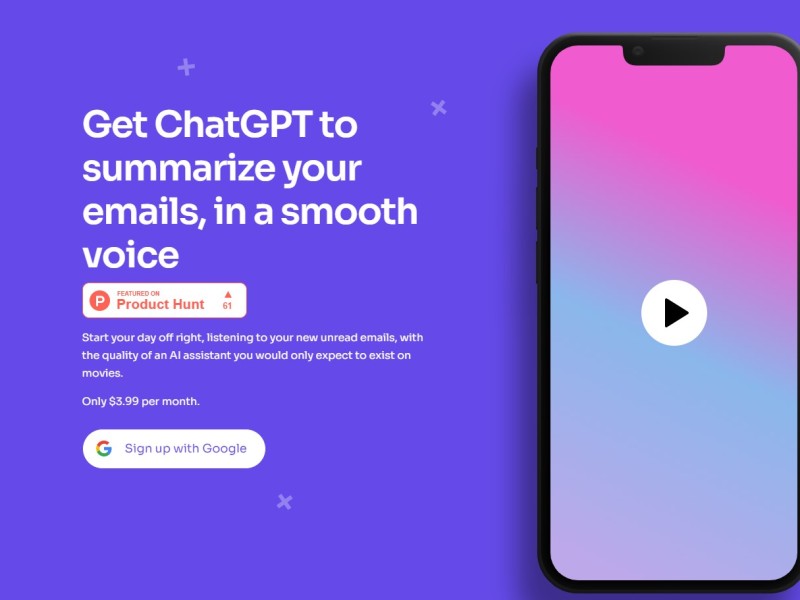 Inbox Narrator is an AI-powered tool that delivers email summaries in a smooth voice, allowing users to listen to their unread emails like an AI assistant. With a simple setup and integration with voice assistants, users can start their day by hearing human-level summaries of their emails.
Voice Summaries: Receive human-level summaries of your emails delivered through your voice assistant for a seamless and convenient experience.
Easy Setup: Complete a simple registration process, connect your Gmail account, and set up a command with Siri or Google Assistant to fetch your email summary every morning.
Automated Delivery: Enjoy daily email summaries delivered straight to your voice assistant, allowing you to listen to them while going about your morning routine.
Convenient Accessibility: Access frequently asked questions and contact support directly from the Inbox Narrator website for any assistance or inquiries.
Pricing Type: Paid
Price: $4/mo
Platform(s): Integrations/Plugins
---
Share this AI Tool:
---
Need custom AI solutions for your business?
At AI Scout Solutions, we build AI tools tailored to your unique requirements. Get in touch with us and explore the possibilities of our team creating custom AI solutions tailored for your needs.
Learn More
Alternatives