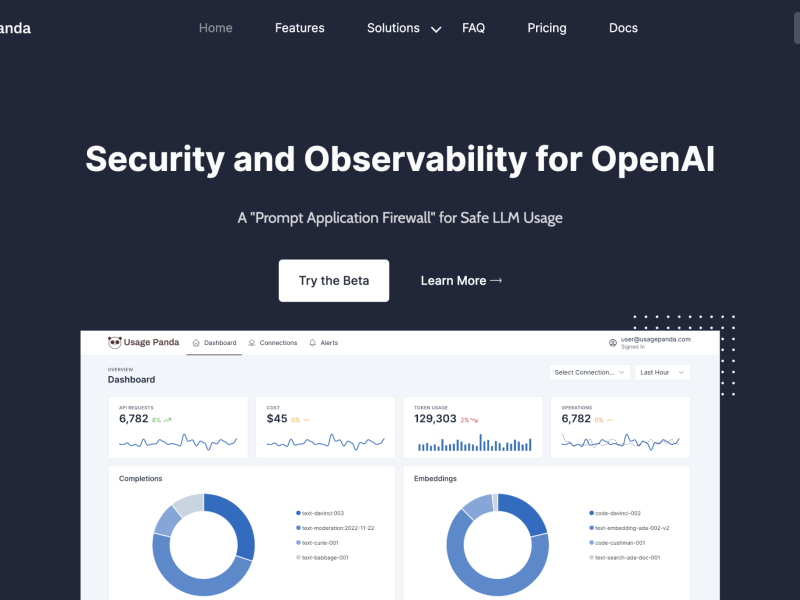 Usage Panda is a comprehensive security, observability, and cost management platform designed for developers utilizing LLM APIs like OpenAI. It offers proactive cost enforcement controls, extensive auditing and visibility of API requests, and additional security and compliance policy safeguards.
Policy Enforcement: Evaluate security policies for requests before they are sent to OpenAI.
Cost Management: Set cost thresholds to avoid surprise bills and only allow requests within the defined limits.
Debug Logging: Opt-in to log complete request, parameters, and response data for every request made to OpenAI.
Granular Controls: Create multiple connections with custom policies and limits to exercise granular control over API usage.
Pricing Type: Freemium
Platform(s): API, Web
---
Share this AI Tool:
---
Need custom AI solutions for your business?
At AI Scout Solutions, we build AI tools tailored to your unique requirements. Get in touch with us and explore the possibilities of our team creating custom AI solutions tailored for your needs.
Learn More
Alternatives