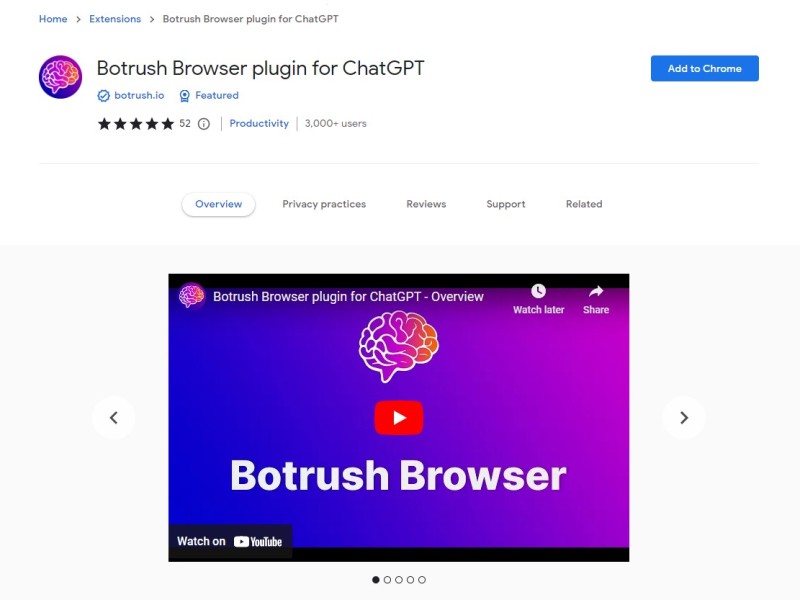 Botrush Browser is a free Chrome extension that enhances the user experience of ChatGPT by providing advanced features and customizable settings. With the ability to download conversations, share insights, personalize the interface, and track word count, users can optimize their interactions with ChatGPT.
Conversation Download: Effortlessly save and archive conversations in various file formats for future reference
Insight Sharing: Share engaging conversations with others to foster collaboration and knowledge sharing
Personalized Interface: Customize the color schemes and fonts to create a comfortable reading environment
Word Count and Language: Keep track of the length of questions and answers with the multilingual word counter and choose the output language for each conversation
Pricing Type: Free
Platform(s): Browser Extension
---
Share this AI Tool:
---
Need custom AI solutions for your business?
At AI Scout Solutions, we build AI tools tailored to your unique requirements. Get in touch with us and explore the possibilities of our team creating custom AI solutions tailored for your needs.
Learn More
Alternatives