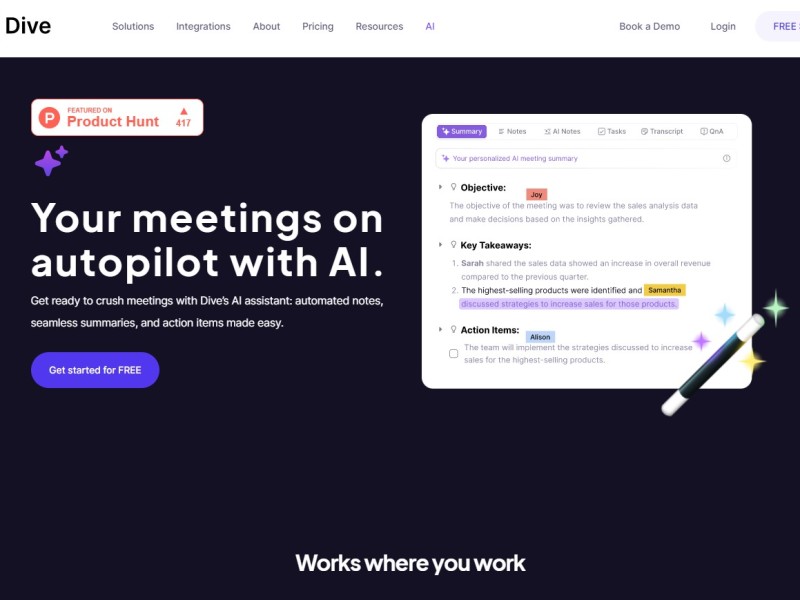 Dive is an AI tool that supercharges team meetings by automating note-taking, generating summaries, and tracking action items. With seamless integrations with popular meeting platforms and AI-powered features, Dive enhances meeting productivity and efficiency.
Optimized meeting discussions: Collaborate and focus on discussions while Dive handles automated note-taking
Action item tracking: AI-generated summaries and action items make meetings more actionable and efficient
Effortless meeting insights: Capture key insights without manual effort and easily search and reference past meetings
Inbox-ready recaps: Shareable meeting recaps with action items sent directly to the team's inbox for easy follow-up
Pricing Type: Free Trial
Price: Paid Plans from $10/mo
Platform(s): Integrations/Plugins, Web
---
Share this AI Tool:
---
Need custom AI solutions for your business?
At AI Scout Solutions, we build AI tools tailored to your unique requirements. Get in touch with us and explore the possibilities of our team creating custom AI solutions tailored for your needs.
Learn More
Alternatives