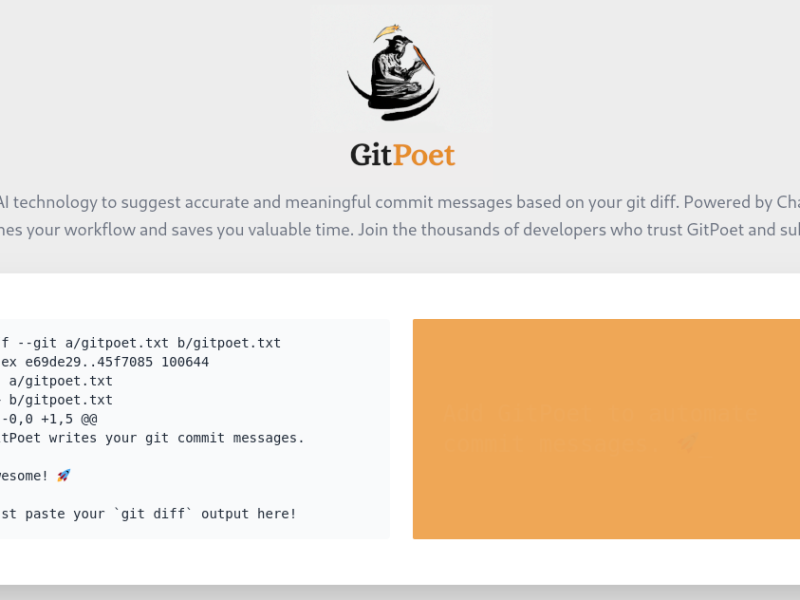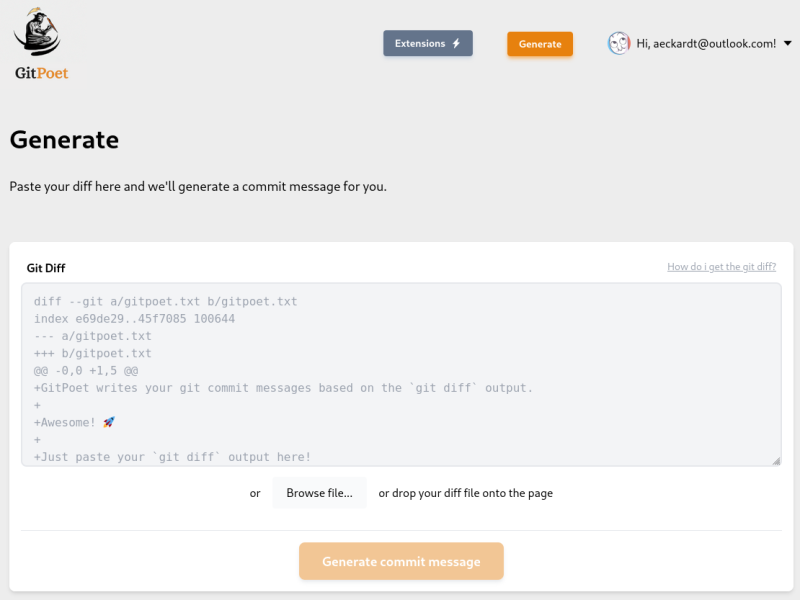 GitPoet is an AI tool which suggests accurate and meaningful commit messages based on Git diff, streamlining the Git workflow and saving valuable time. Powered by GPT 3.5.
Automated Commit Message Writing: Generates high-quality commit messages that accurately reflect the changes made in the code, saving valuable time and streamlining the Git workflow
IDE Extensions: Download the GitPoet extensions for your favorite IDE to generate commit messages with ease, including VSCode and IntelliJ
Improved Git Logs: Enhances the accuracy of Git logs by providing clear and concise records of code changes
User-Friendly: Designed to simplify the development process and make the task of writing commit messages less time-consuming and more efficient, ideal for both experienced and novice developers
Pricing Type: Free Trial
Price: Paid Plans from $1/mo
Platform(s): Integrations/Plugins, Web
---
Share this AI Tool:
---
Need custom AI solutions for your business?
At AI Scout Solutions, we build AI tools tailored to your unique requirements. Get in touch with us and explore the possibilities of our team creating custom AI solutions tailored for your needs.
Learn More
Alternatives